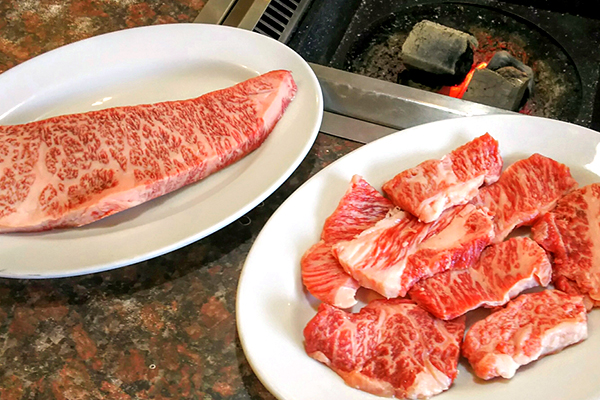 This is a yakiniku restaurant aged 50 years. Their motto is using homemade original ingredients. In particular, we recommend you the beef rib. A lot of effort is put into it!
Open : 16:30-21:30
Closed : Thursday
TEL : +81 0465-82-4507
Address : 1533, Matsudashoshi, Matsuda, Ashigara-kami, Kanagawa
Access : 8 minutes from Odakyu Shin-Matuda St., 2 minutes from JR Matsuda St. by walking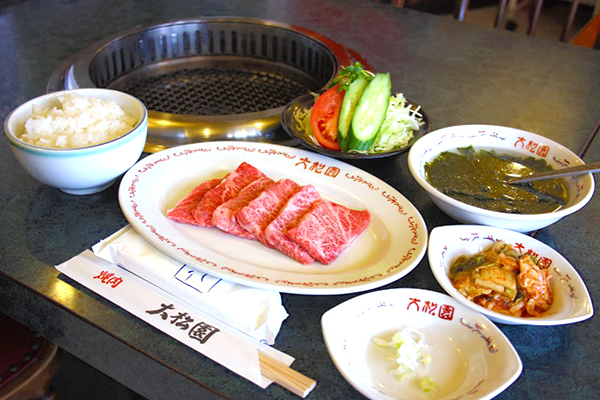 A locally famous Yakiniku shop established in 1971. It can be found right in front of Odakyu line Shin-Matsuda Station. Japanese black beef A4 ranked ribs and rib roast are popular here. Aside from beef, there are also menu items such as "Sweet potato chicken" and "Genghis khan", so you can enjoy many types of meat. You can taste "authentic meat" at a reasonable price here. "Rib noodles" based on rib gukbap and rib soup are popular among young people as well.
Open : 11:00-22:00
Closed : Wednesday
TEL : +81 0465-82-6881
Address : 1215, Matsudasoryo, Matsuda, Ashigara-kami, Kanagawa
Access : 1 minute from JR Matsuda St. and Odakyu Shin-Matsuda St. by walking