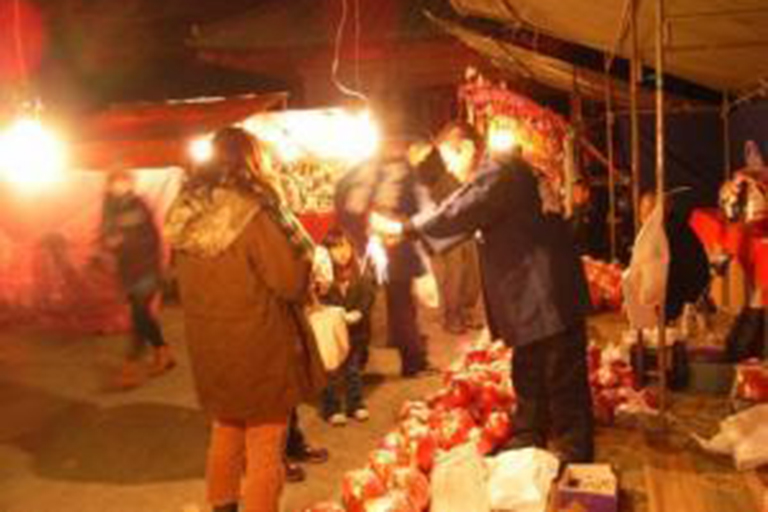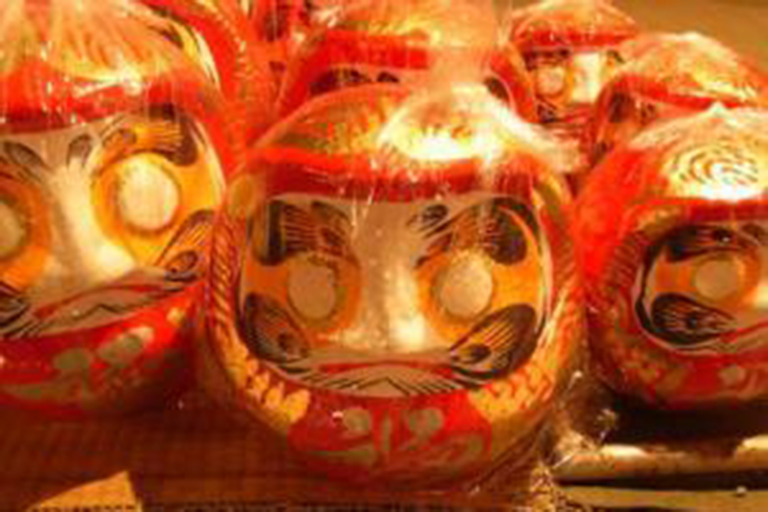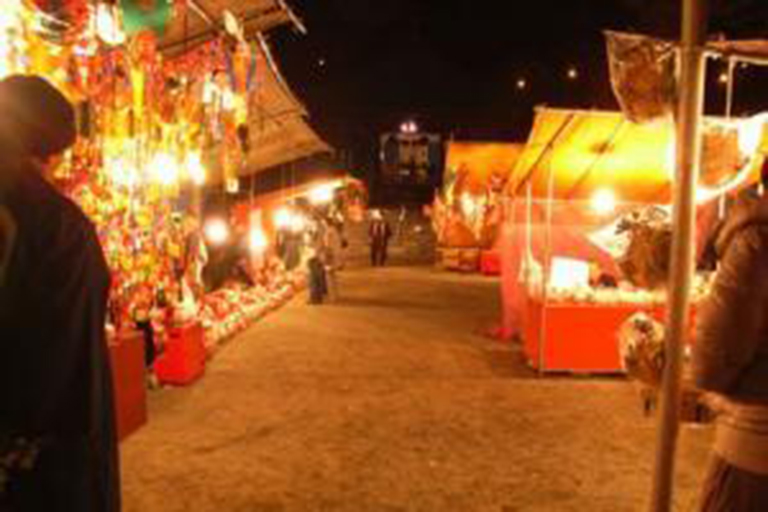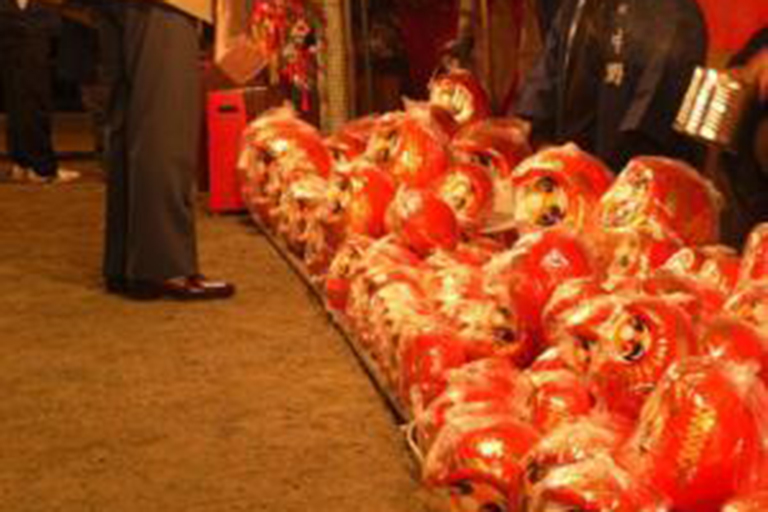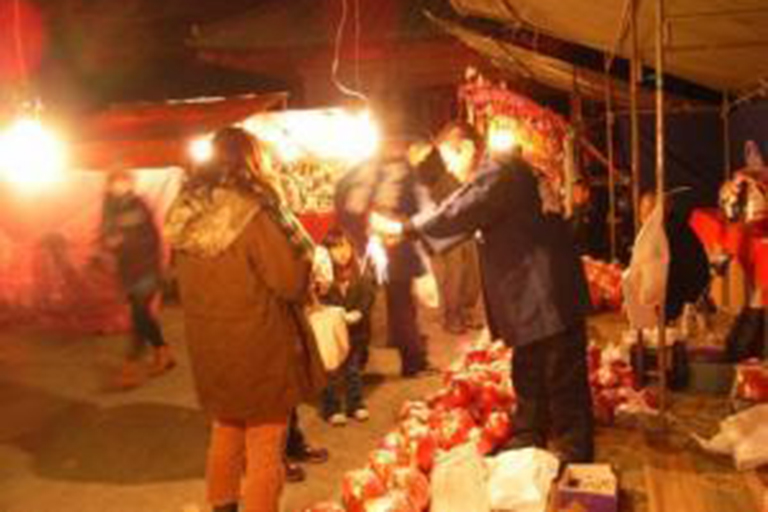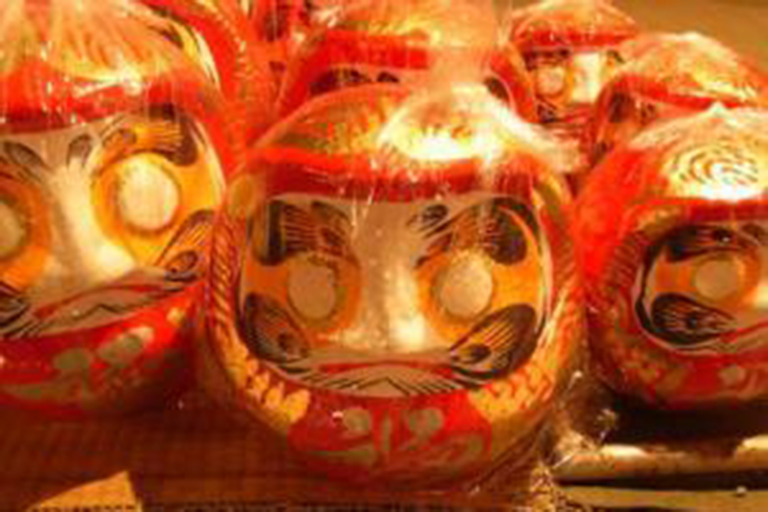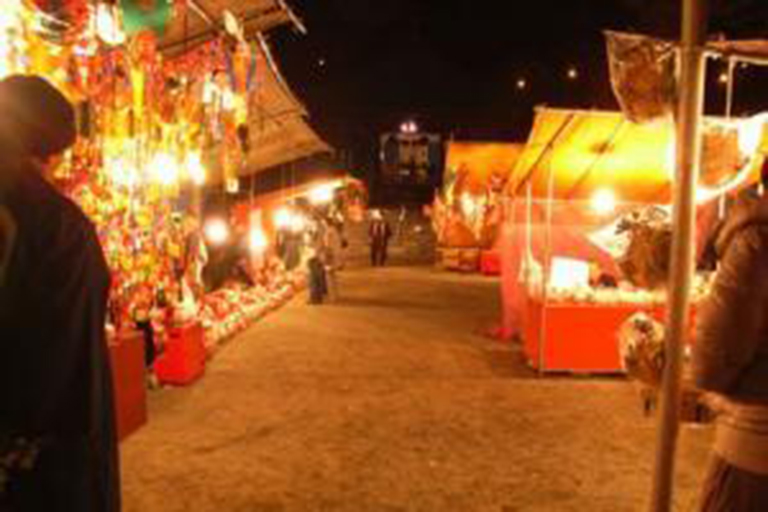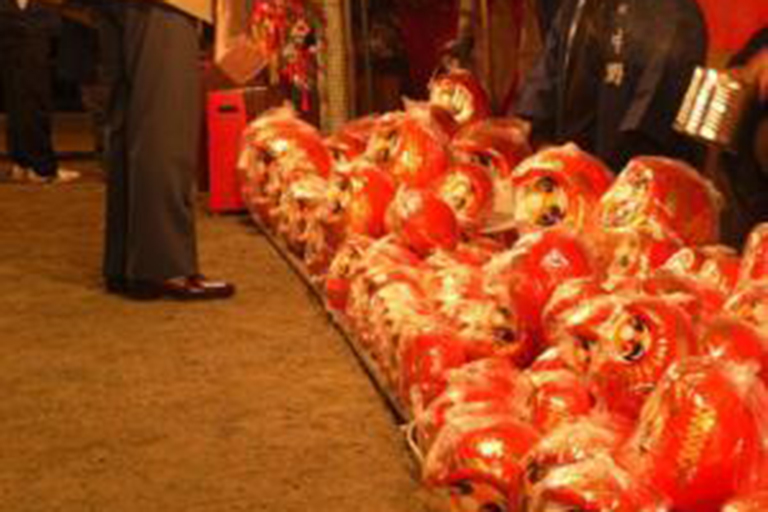 Emmei Temple Year-end Fare (Daruma Market)
だるま市
(December 28)
The customary year-end market held at Emmei Temple on the 28th of December. Papier mache daruma dolls of all sizes, big and small, will be lined up in booths. When customers come and buy the lucky daruma talismans 'Tamashi-ire' (lit: spirit insertion) is performed and the sound of a flint stone can be heard as sparks fly. It is truly a blessing to encounter such an old-fashioned winter scene that wraps up the year with prayers for a new year in good health and safety for everyone's families.
Kira Kira Festival
きらきらフェスティバル
(Late November to Late December)
This park, boasting one of the very best night view spots in Kanto, will be decorated by an illumination of over 180,000 LEDs. Looking up at Mt. Matsuda from Matsuda Town at night, the Herb Building appears like an enormous Christmas tree. The road to the festival site, Nishihirabatake park, is also decorated with countless lights. From above, the illumination blends together with the night view of Ashigara Plains, spreading out to create a beautiful view and mystical atmosphere.