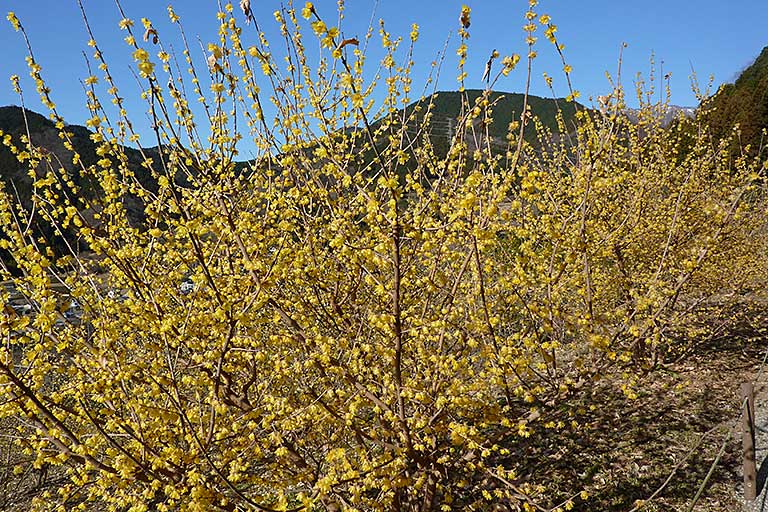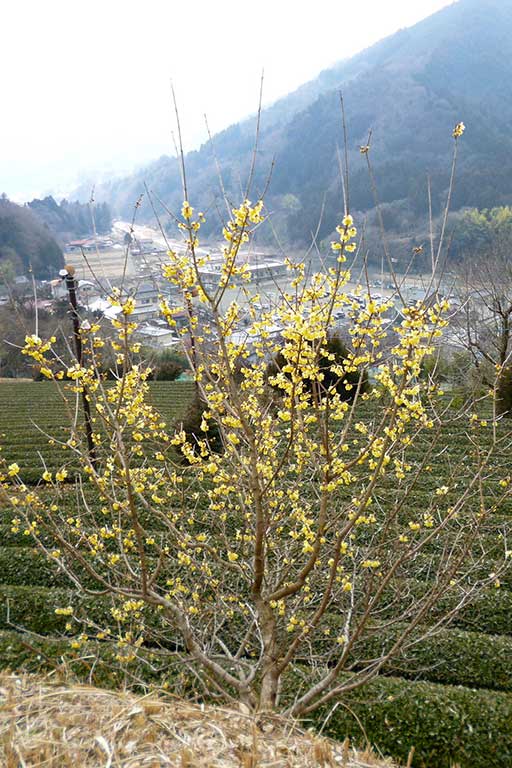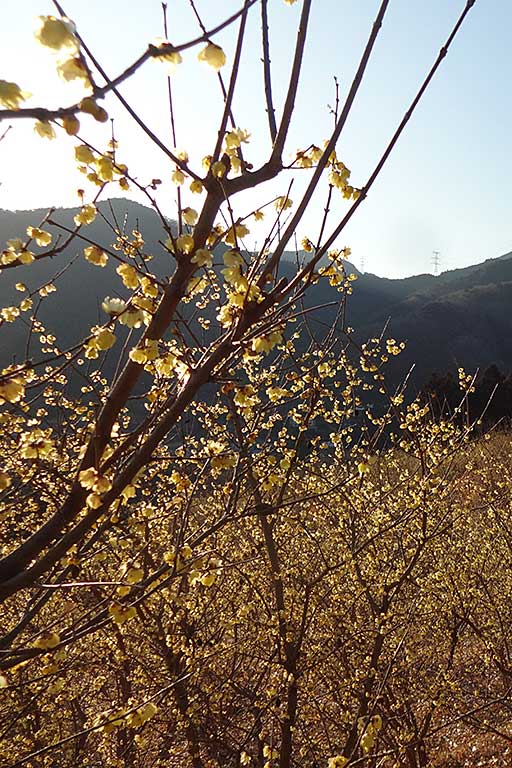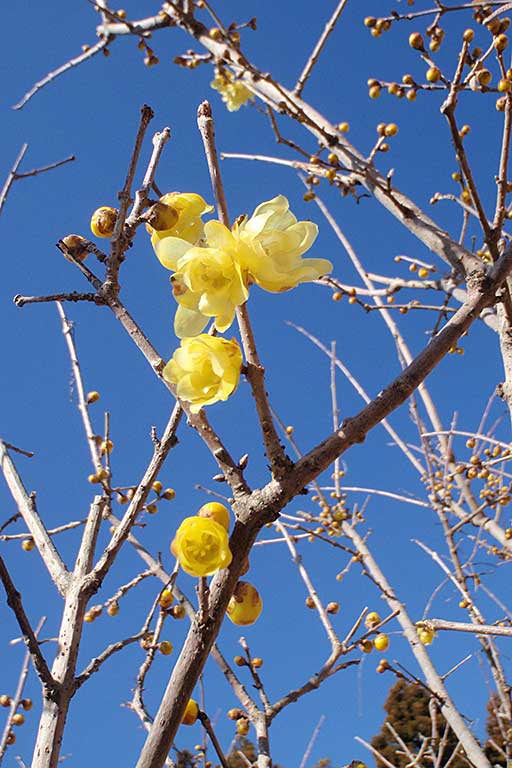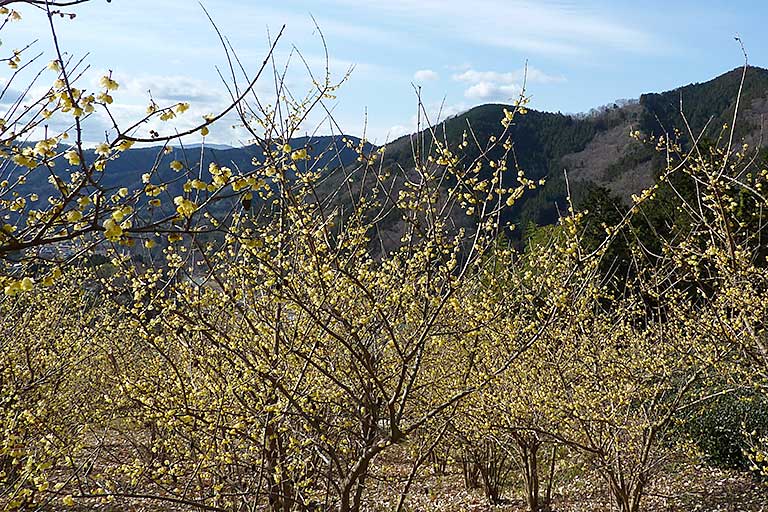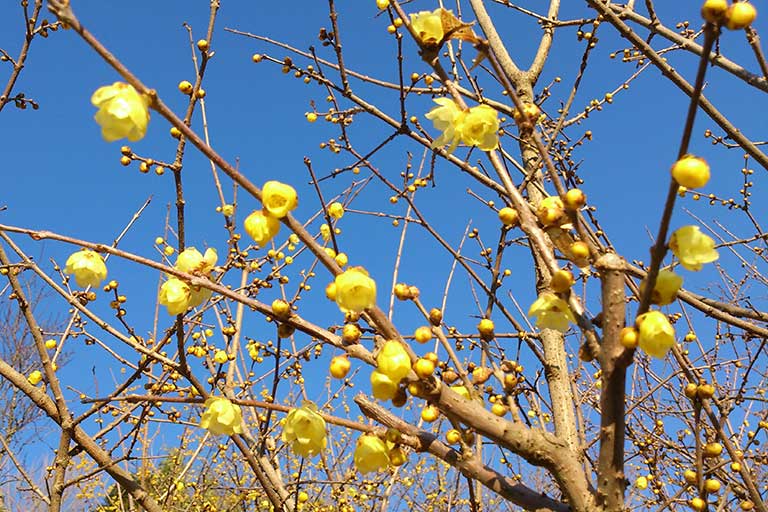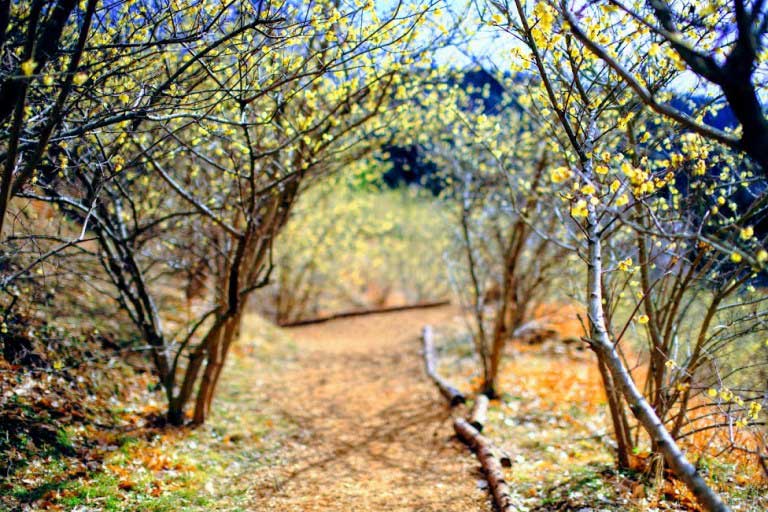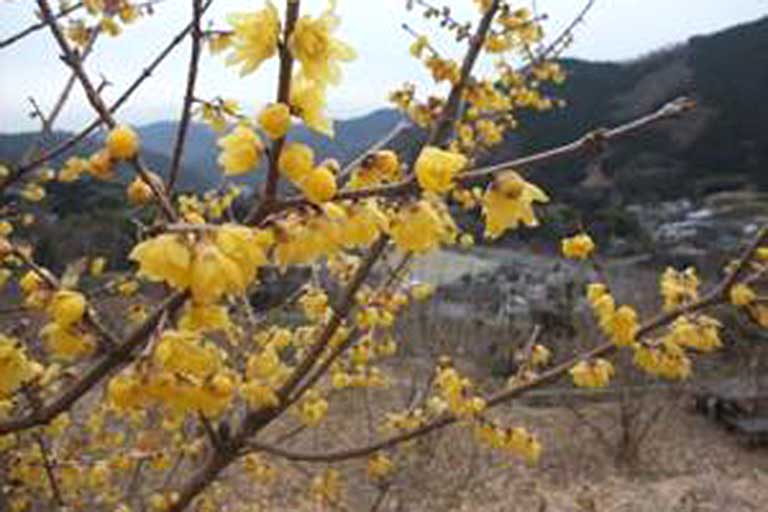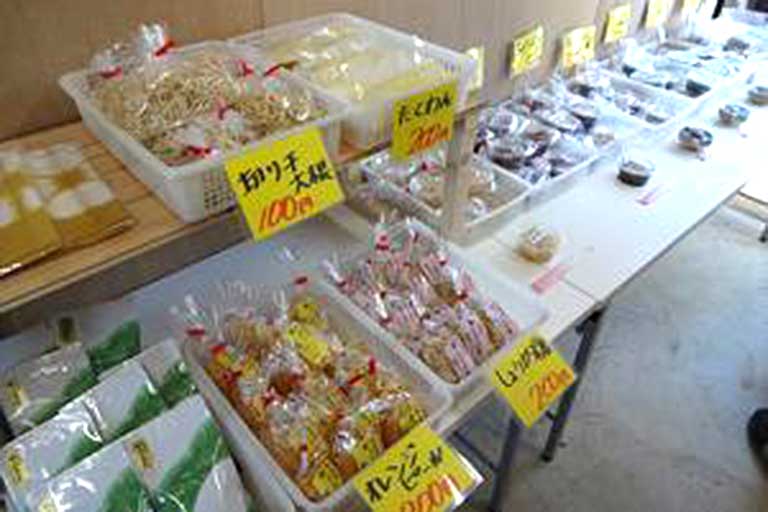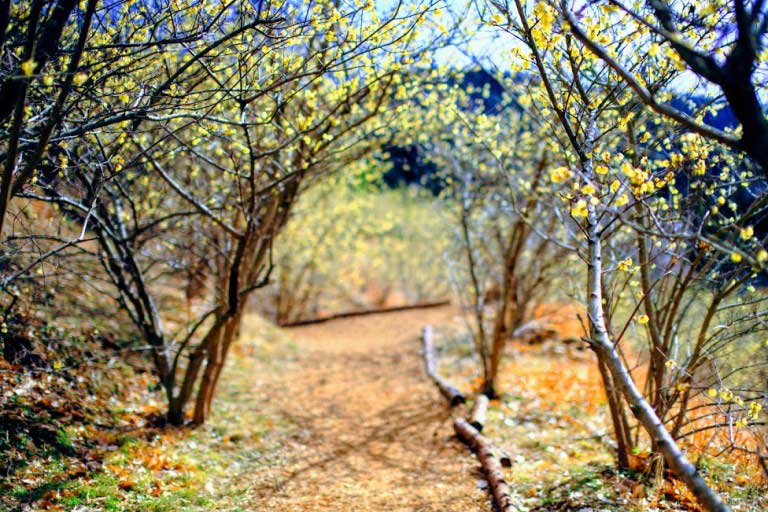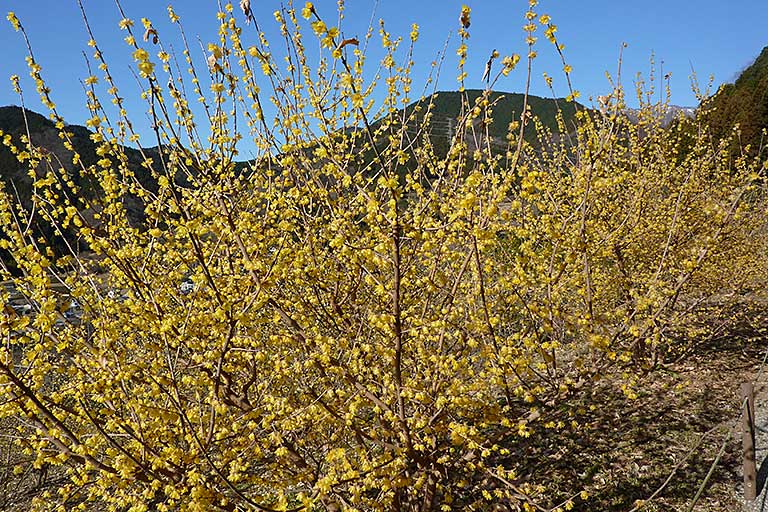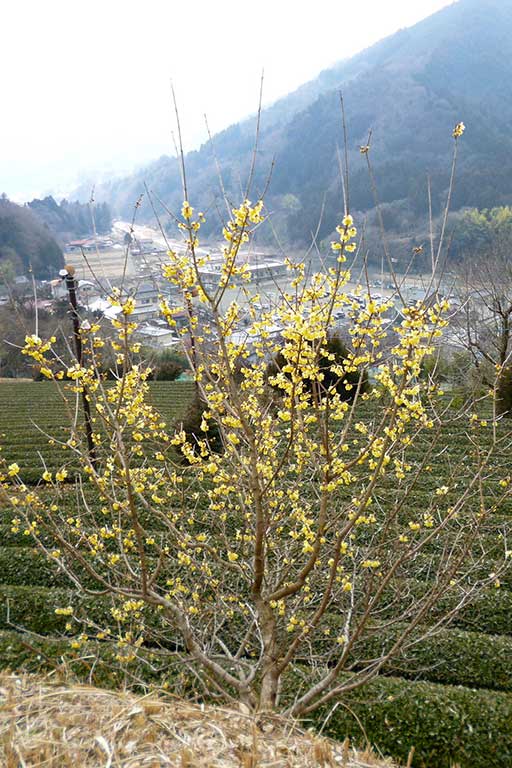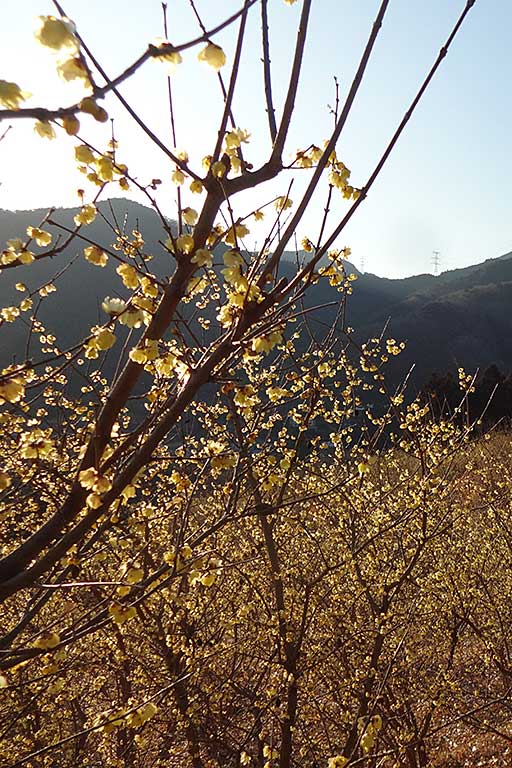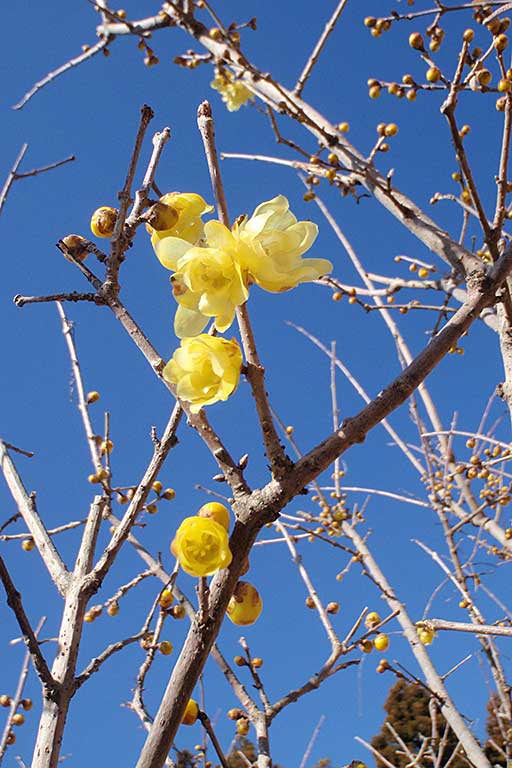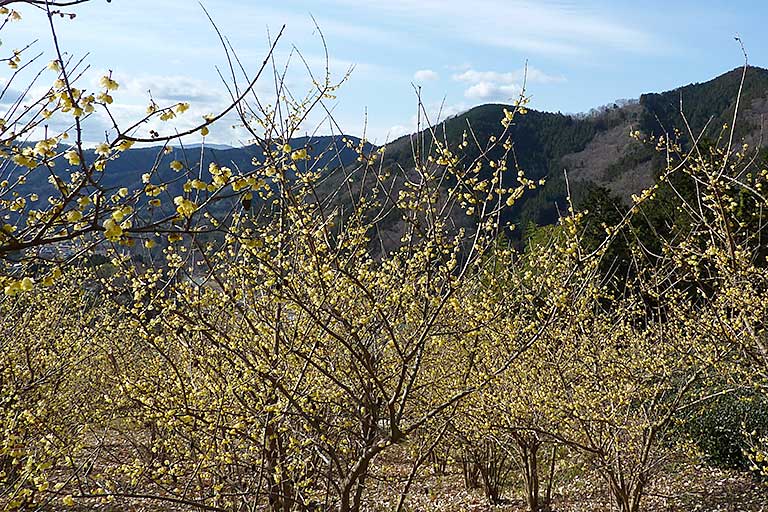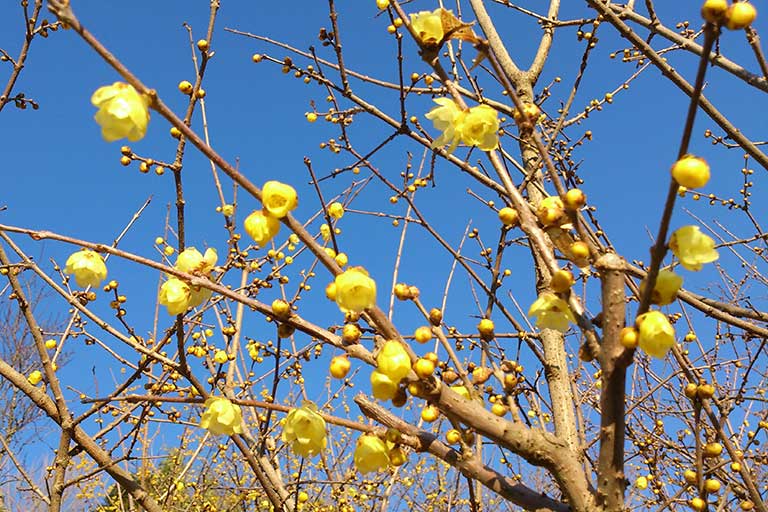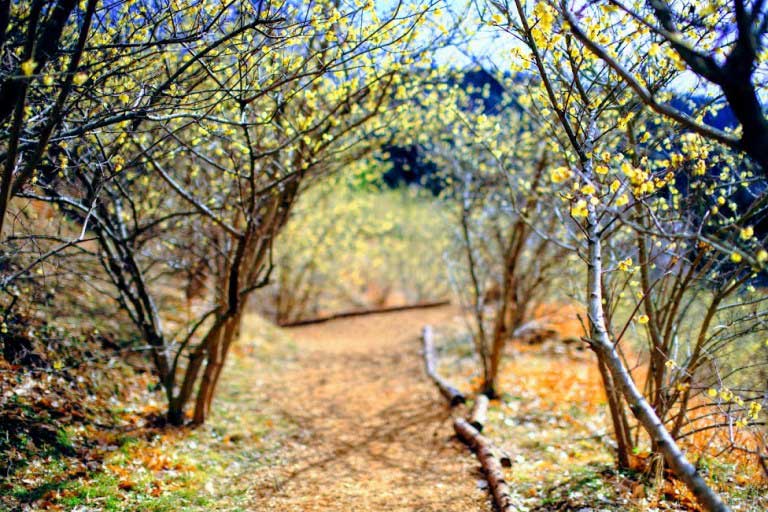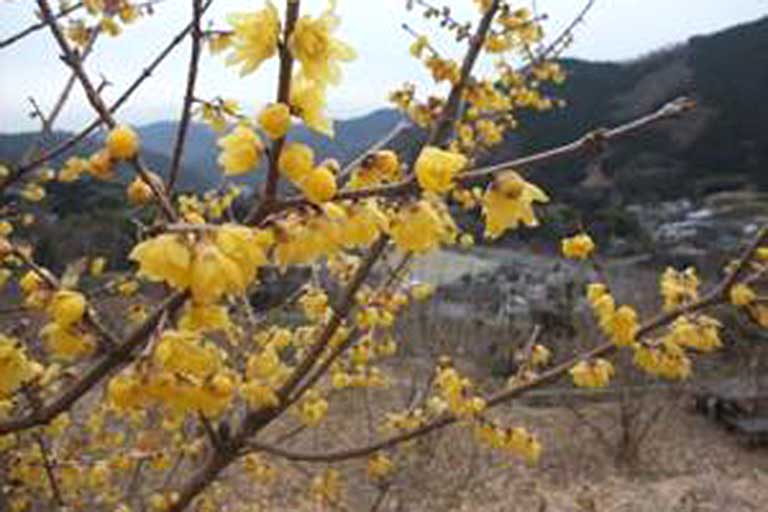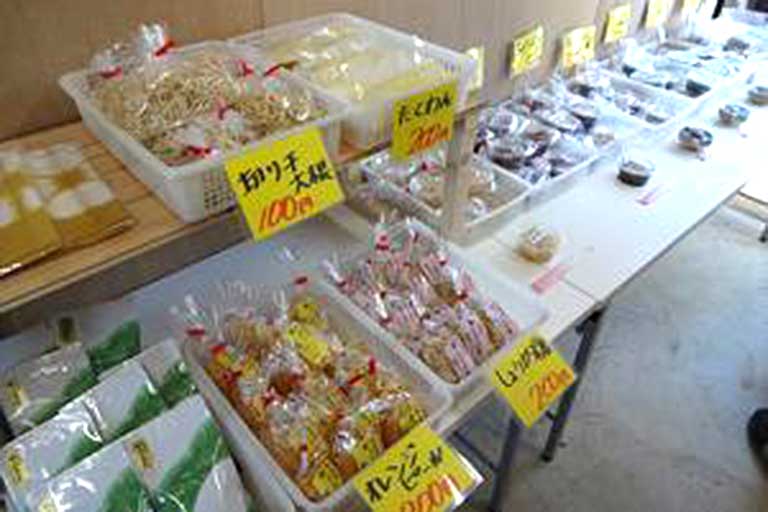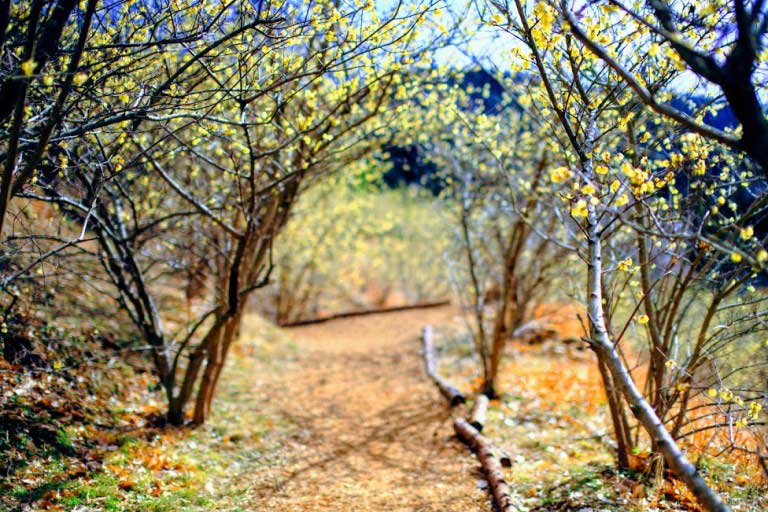 Yadoriki Winter Sweet Festival
寄ロウバイまつり
(Mid-January to mid-February)
Over 1,000 winter sweets are planted in the park spread out over the southern slope of Yadoriki's Utsushige district. Under the still cold blue sky of early spring, the small yellow flowers bloom and their fragrant aroma fills the air. Winter Sweet Festival will be held from mid-January to mid-February. On Saturday and Sunday, there are shops selling all kinds of local farm products, crafts, souvenirs and so on. During the festival period the park is bustling with many people coming to view and enjoy the beautiful flowers.
Matsuda Cherry Blossom Festival
まつだ桜まつり
(Mid-February to mid-March)
A grand panorama of Mt. Fuji and cherry blossoms!
'Kawazu' cherry blossoms will be blooming in February, earlier than other kinds of cherry blossom. You can enjoy the blossoms in and around Matsuda Town and especially in Mt. Matsuda's Nishihirabatake Park. The blossoms of about 360 kawazu cherry trees, as well as rapeseed flowers, color Mt. Matsuda in spring colors. At their peak time they are lit up in the evening as well. The night view of the Ashigara Plains together with the lit-up cherry blossoms make for a wondrous and unique scenery for your enjoyment.
During the festival period, many other kinds of events will also be held in the town. Please enjoy the Matsuda Cherry Blossom Festival!