International Exchange: Scavenger Hunt & Tourism Festival(Report)
International Exchange: Scavenger Hunt & Tourism Festival (Report)
2019/09/03
Foreign guests and Matsuda locals exploring together at the summer festival!

On August 24th the very first Matsuda International Exchange Scavenger Hunt was held on the day of the Matsuda Tourism Festival and Ashigara Fireworks Festival!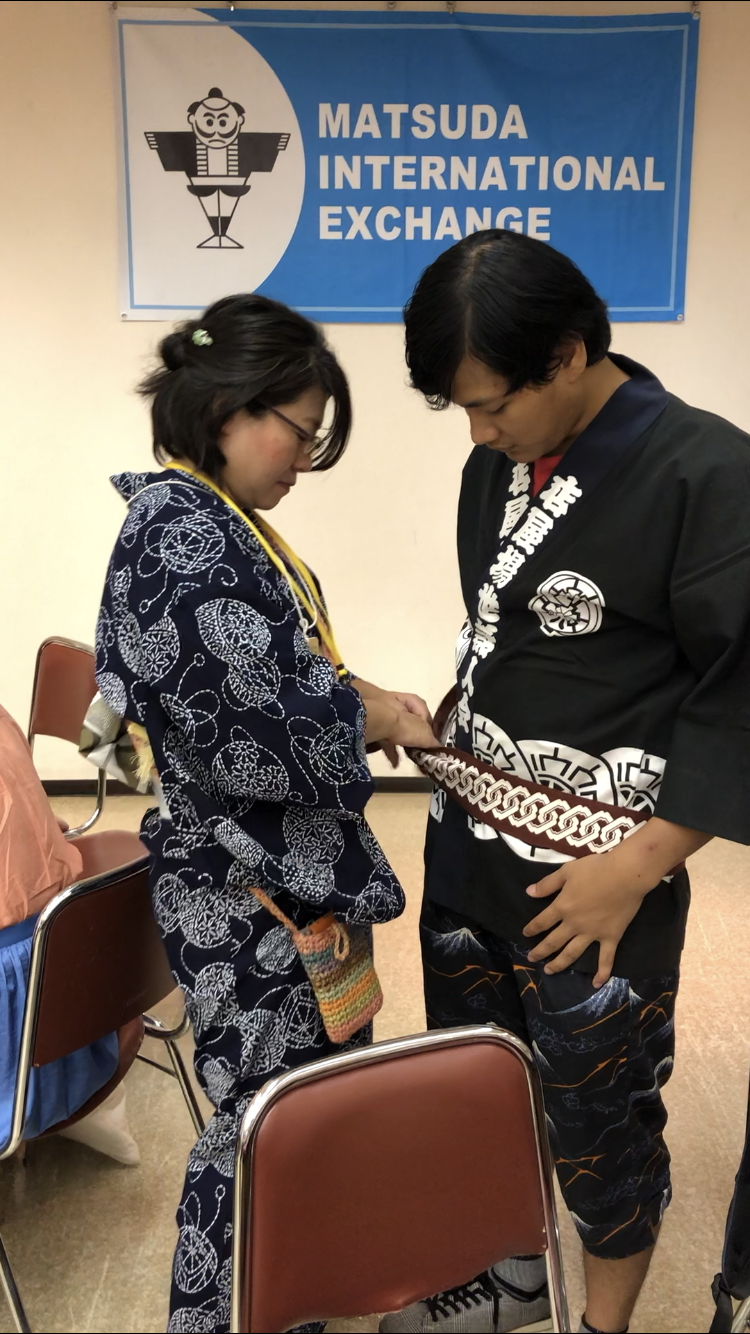 As the guests arrived they were offered to wear happi coats...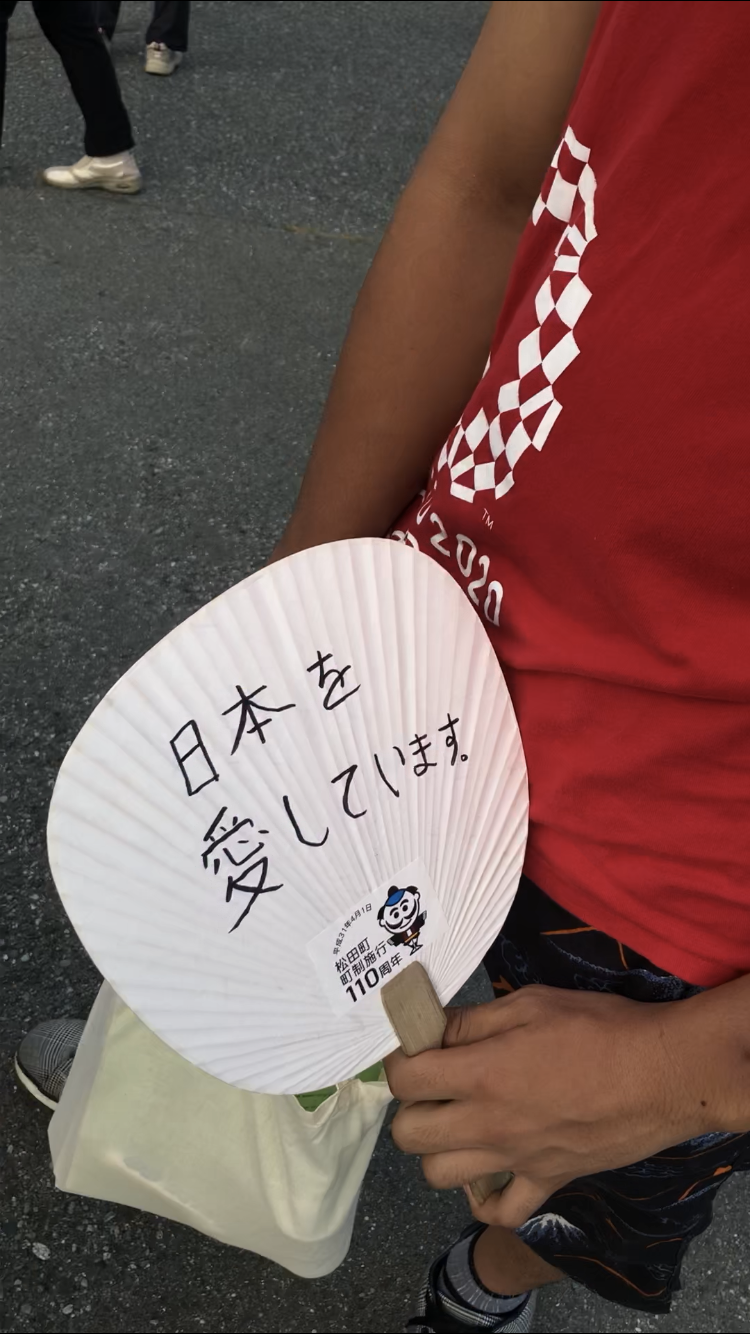 ...as well as freely decorate their own uchiwa fans, to get in the festival mood!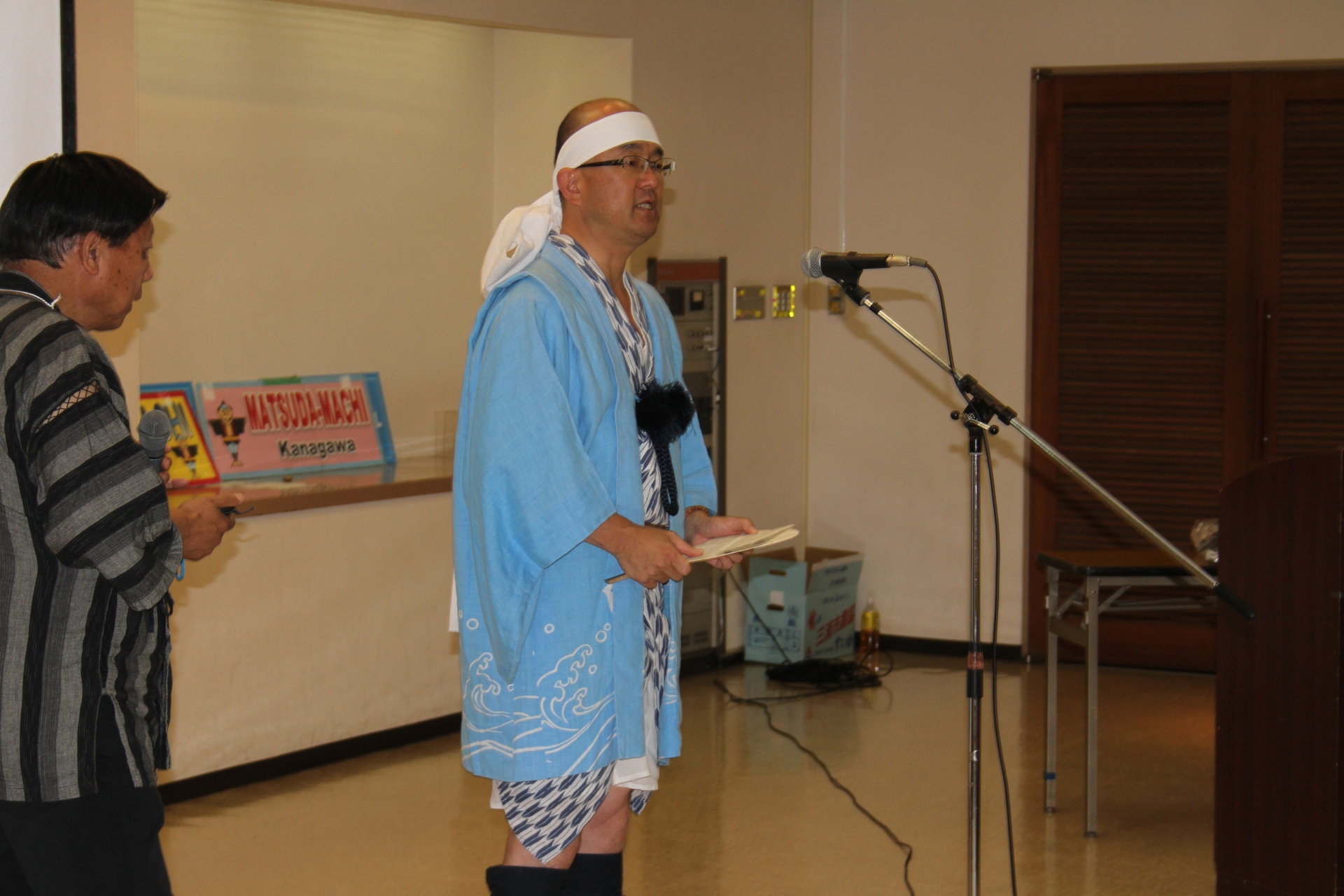 The town mayor, already dressed for the parade, gave a warmhearted welcome speech.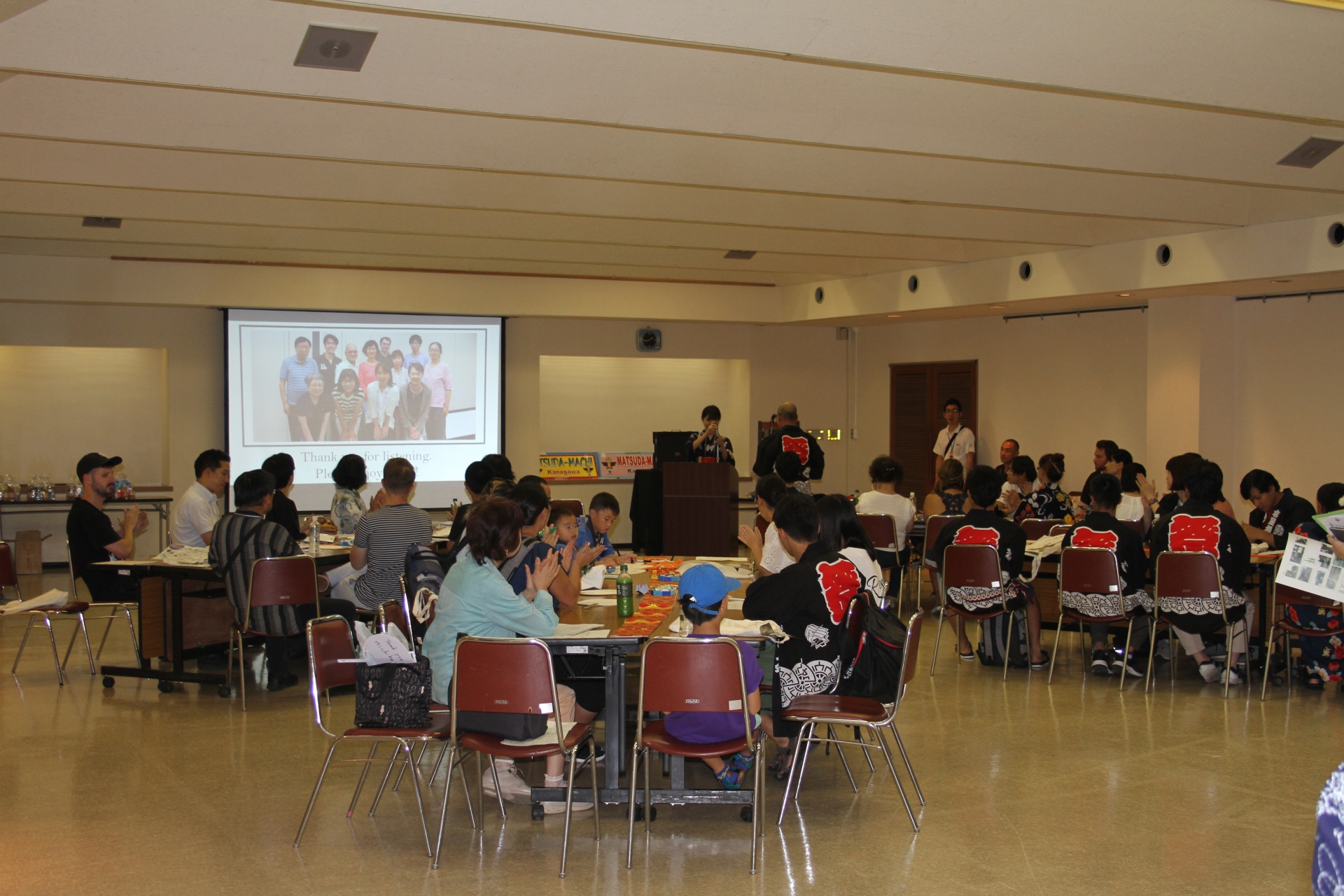 Everyone attentatively listened as the town was introduced by a local high school student.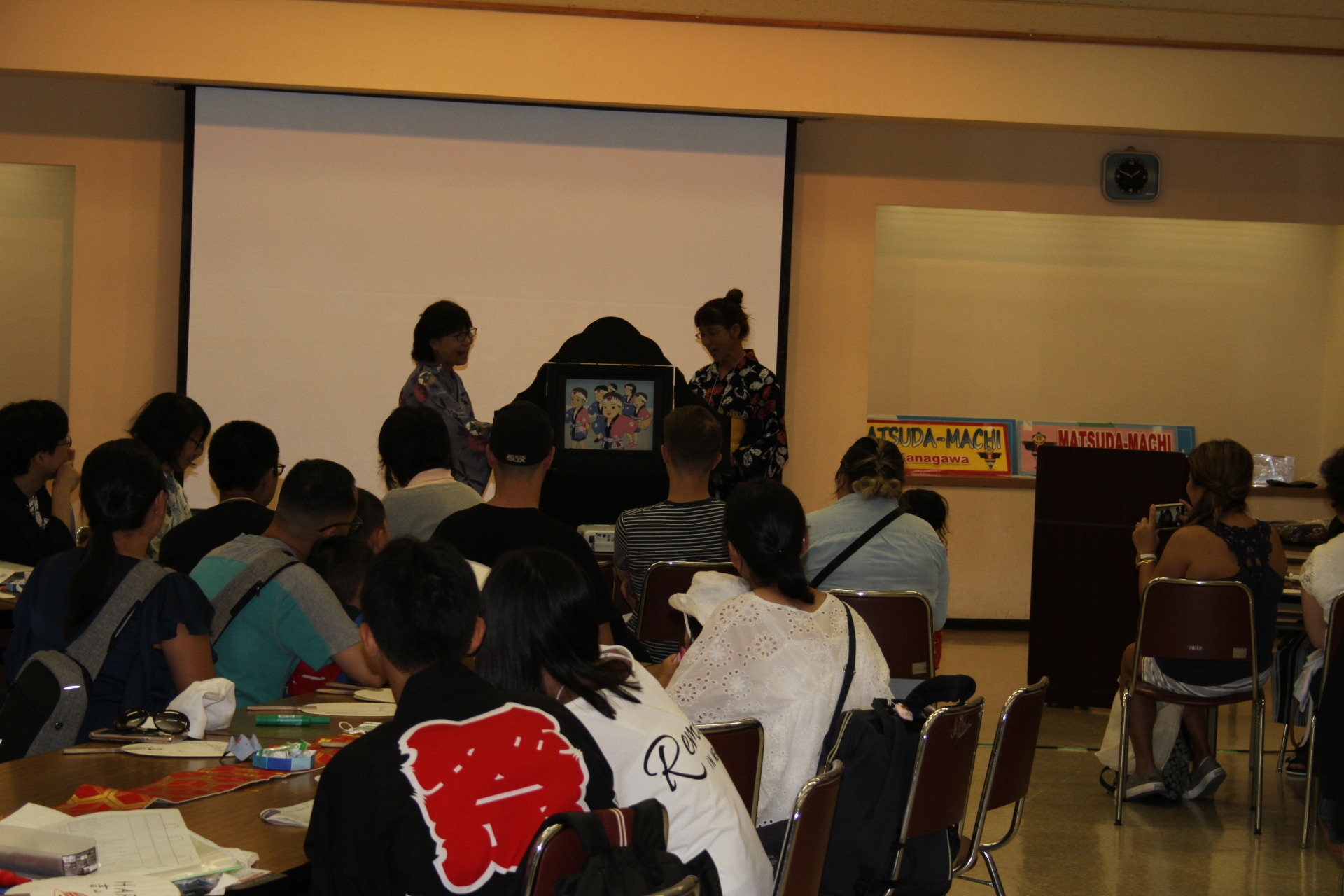 Then the Tourism Festival's daimyo gyoretsu (Feudal Lord's Parade) was explained through a kamishibai (traditional picture slide storytelling) produced by the local library.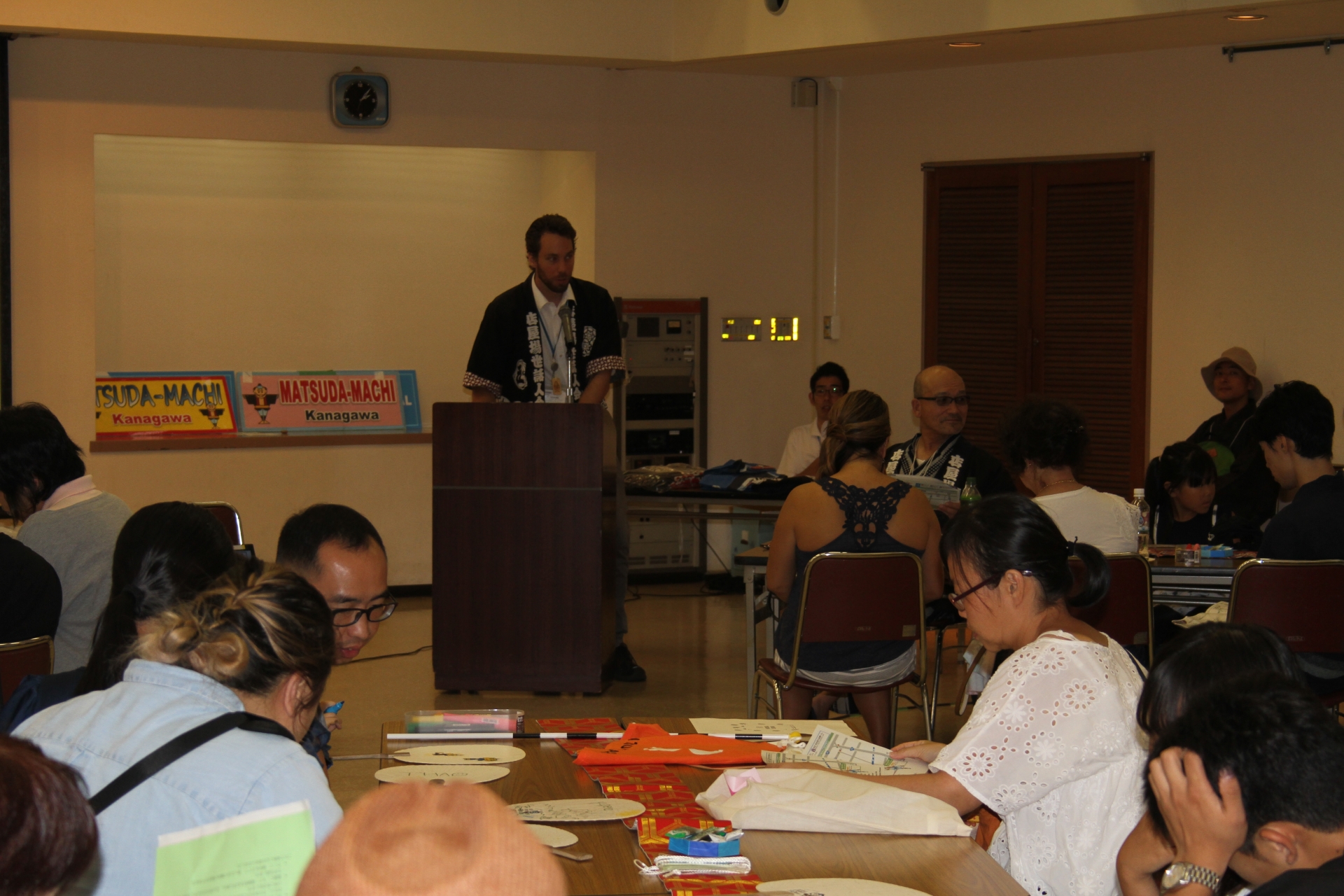 The rules of the scavenger hunt were explained. The aim was to complete as many of the 29 missions as possible within 2 hours, and score the highest amount of points to earn prizes.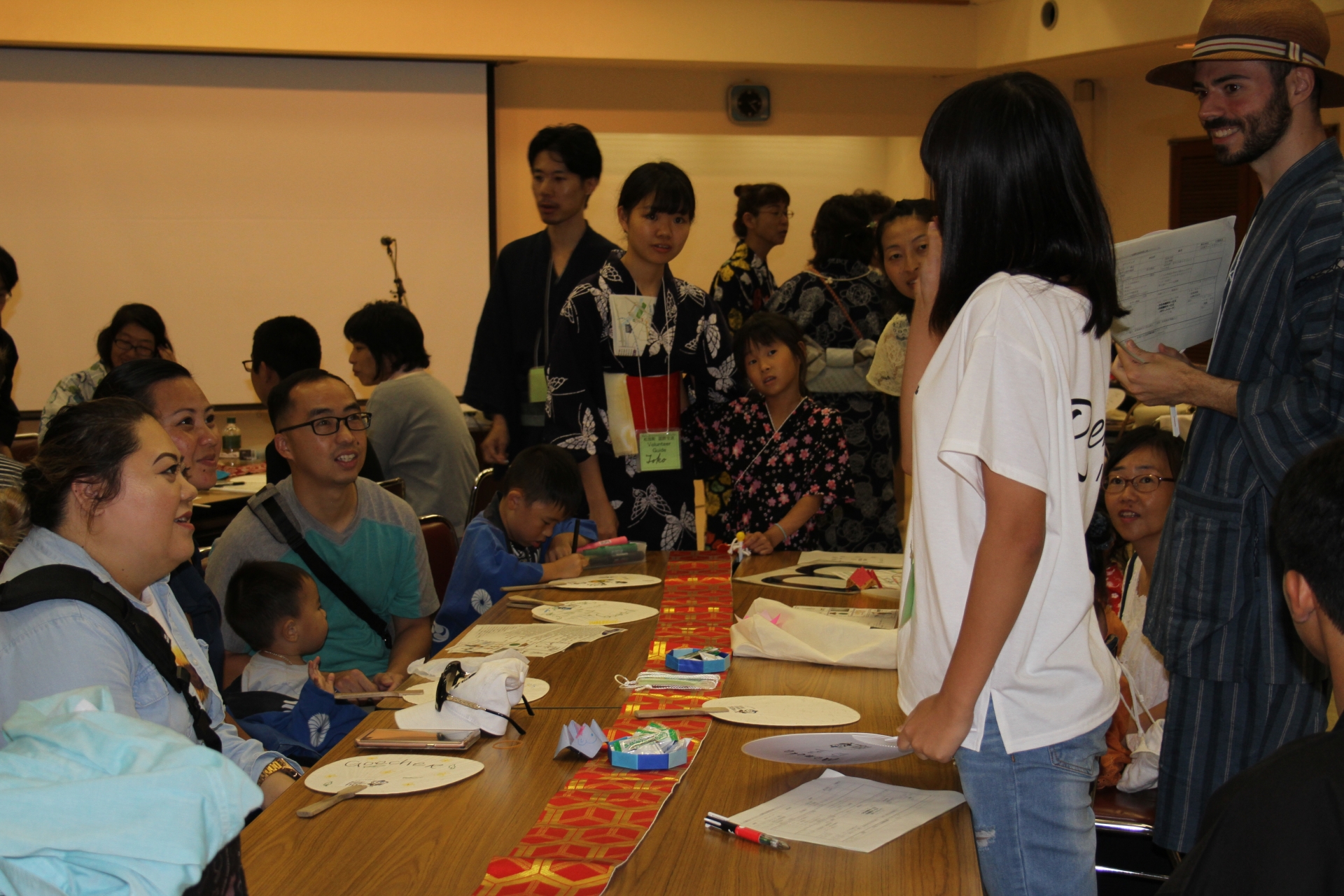 And volunteers, townspeople, and of course the foreign guests were divided into 4 seperate groups. Trying their best to communicate in English, with some Japanese mixed in.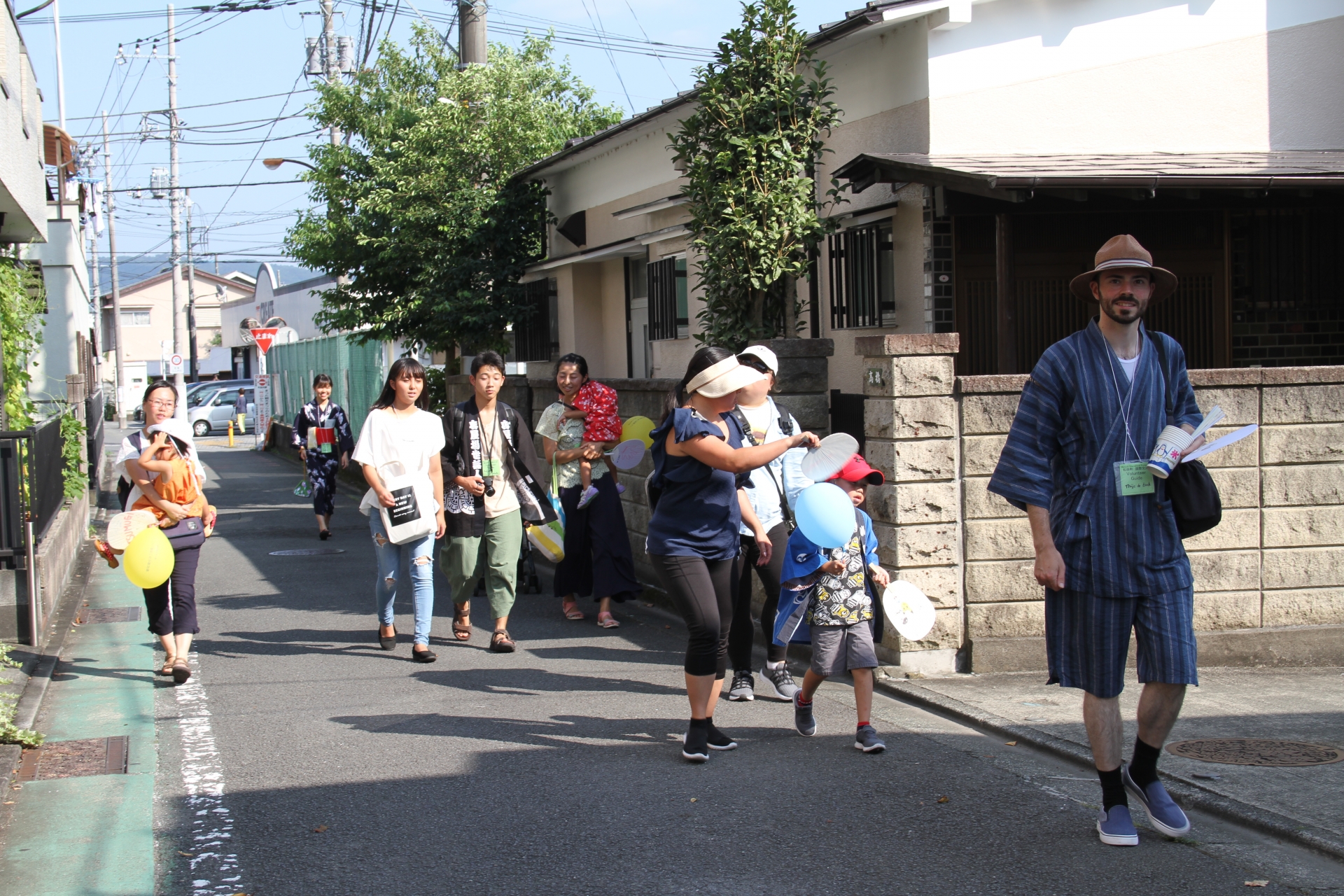 Then it was time to hit the streets of Matsuda and explore!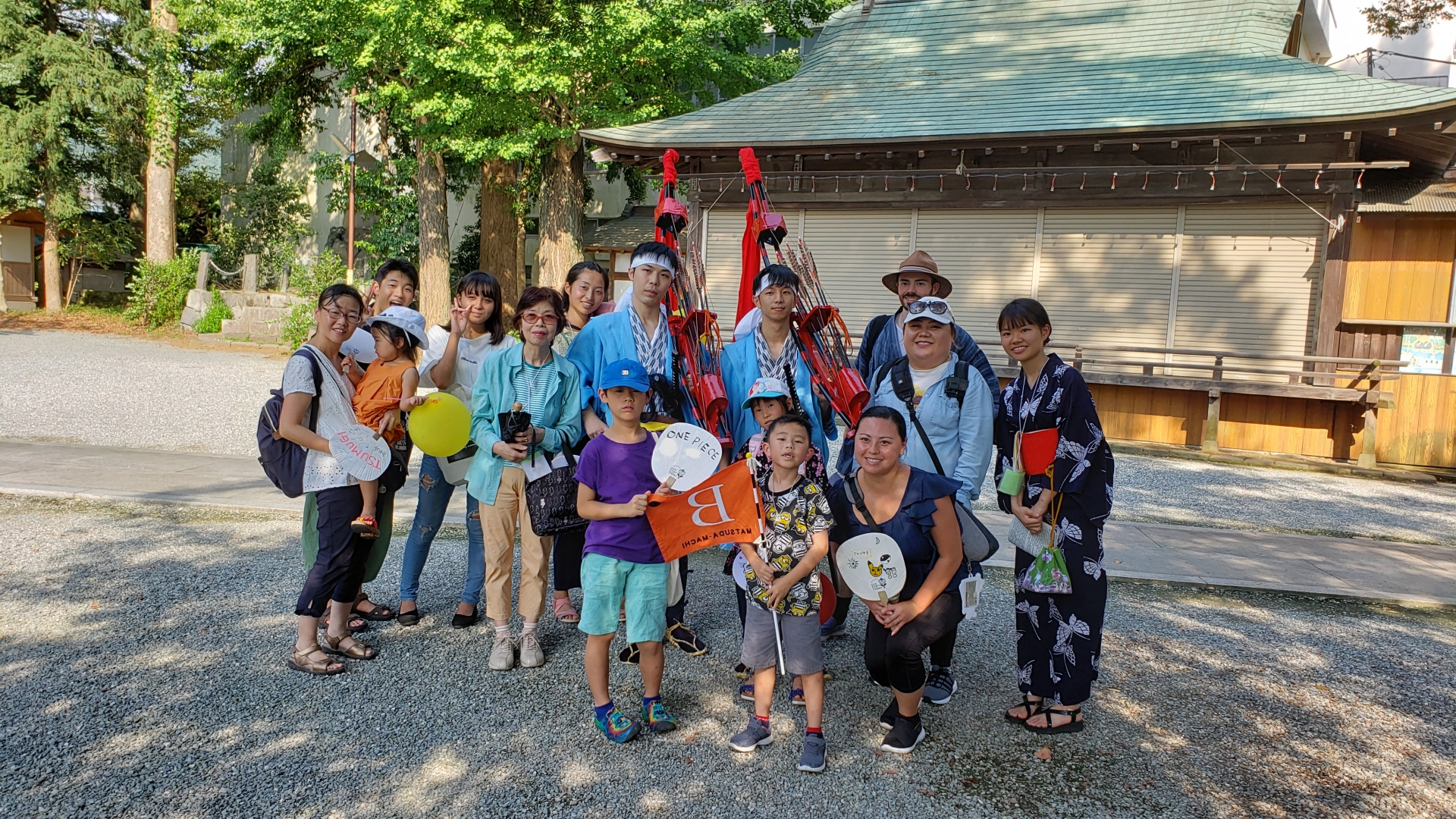 The missions were divided into two main areas, the first being Samuta Shrine (where some lucky groups were also able to witness a special ceremony).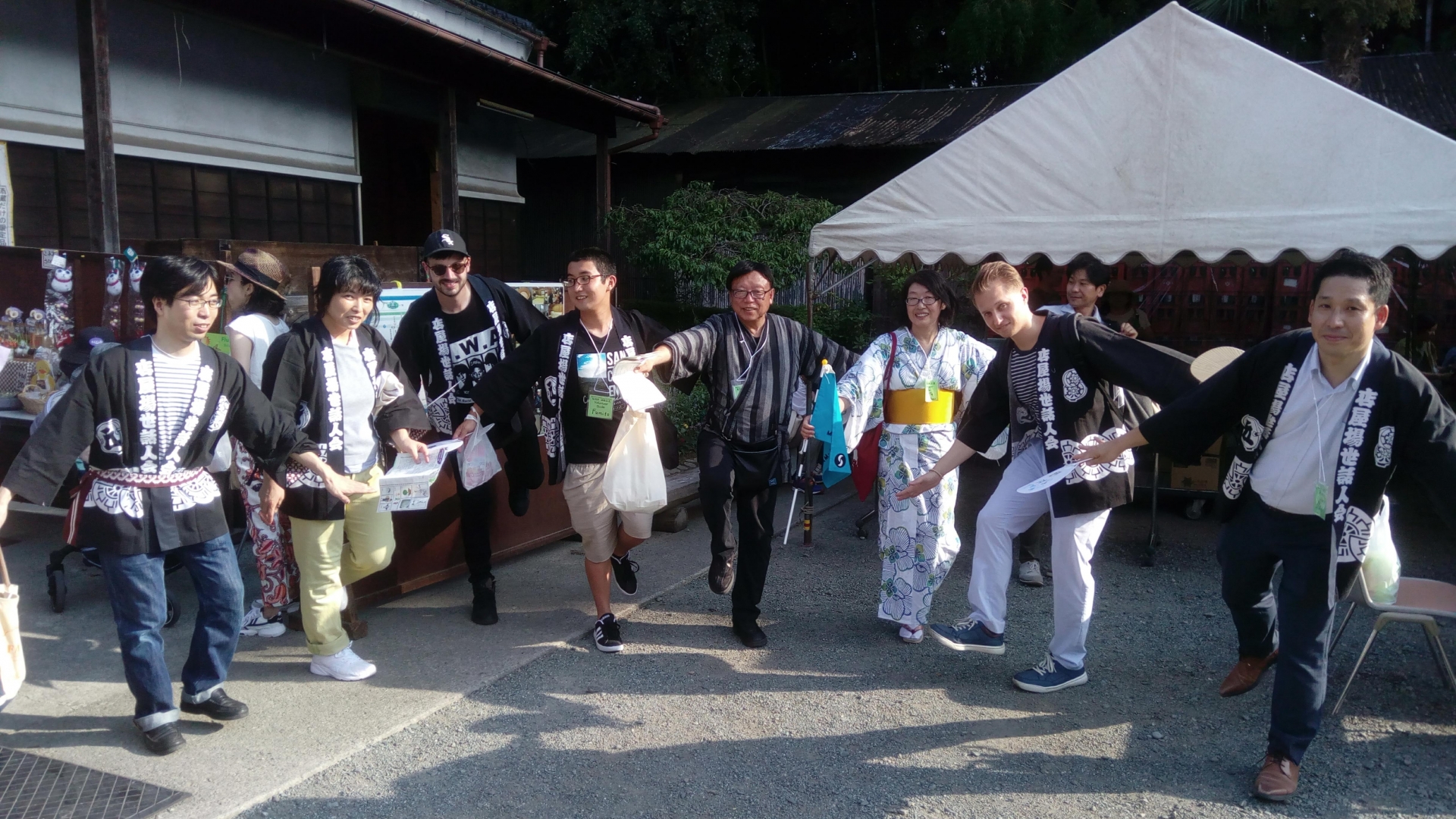 The other main location was the Nakazawa Sake Brewery. There were also a lot of missions that could either be done anywhere, or in relatively hidden spots.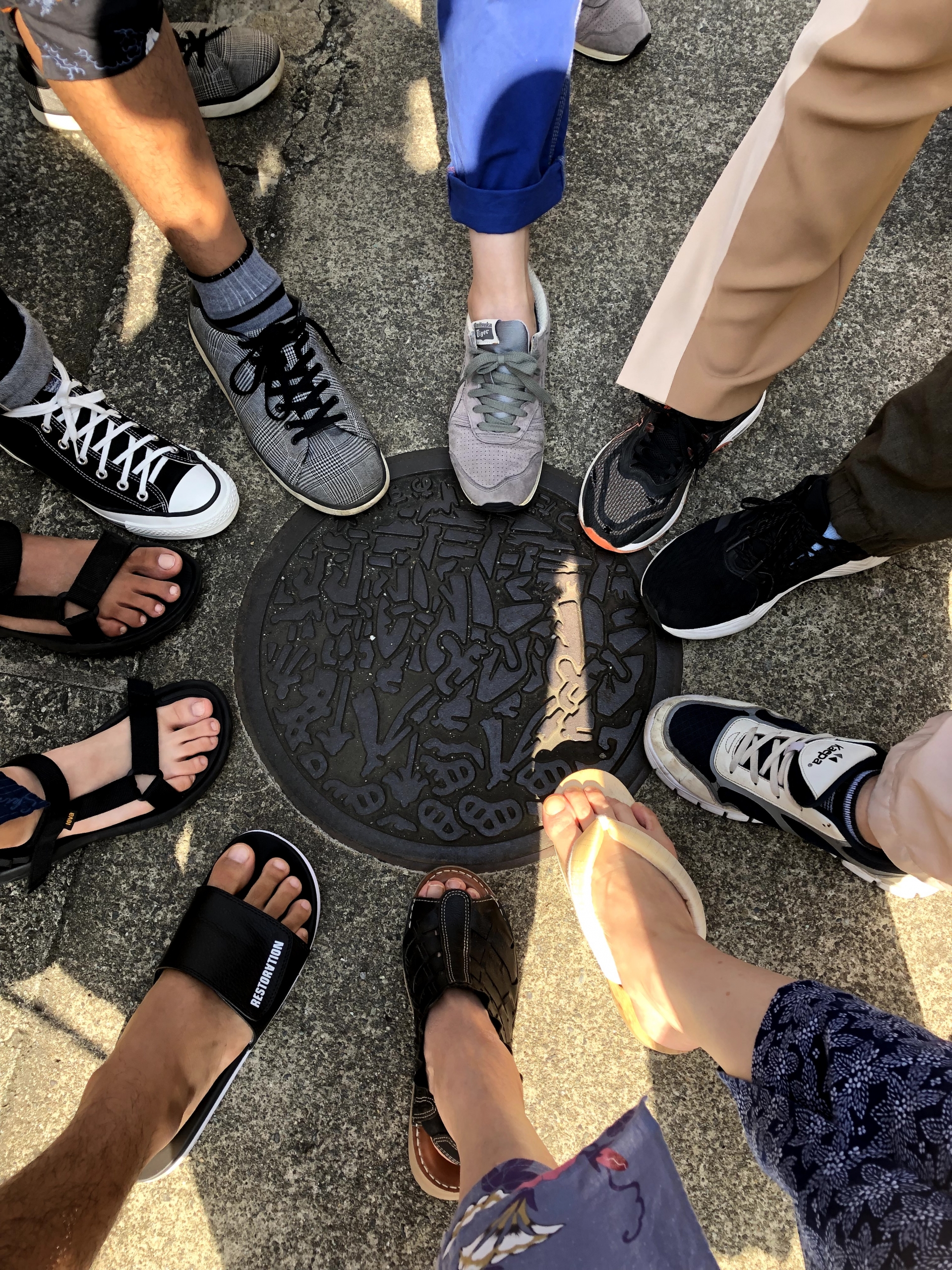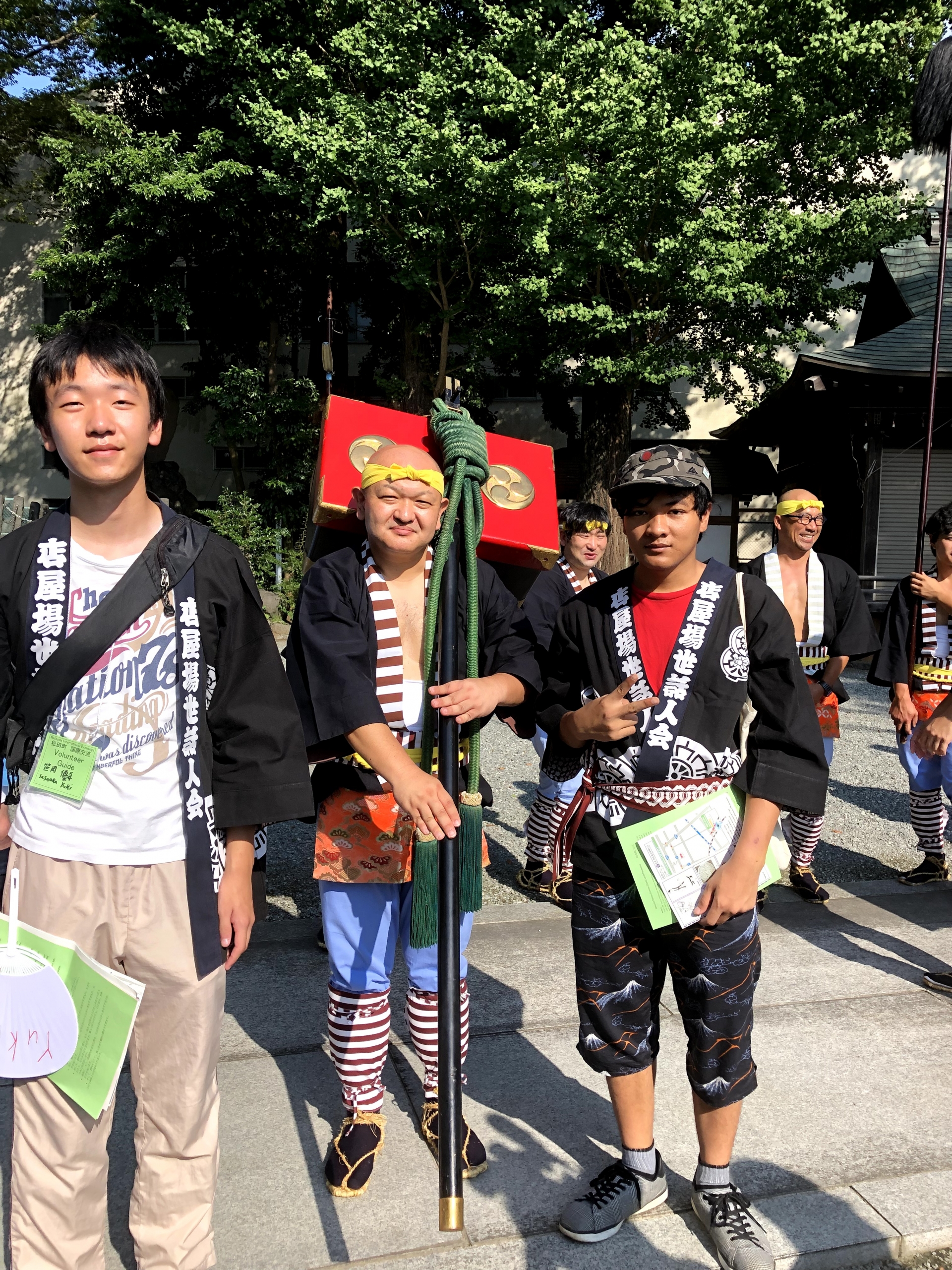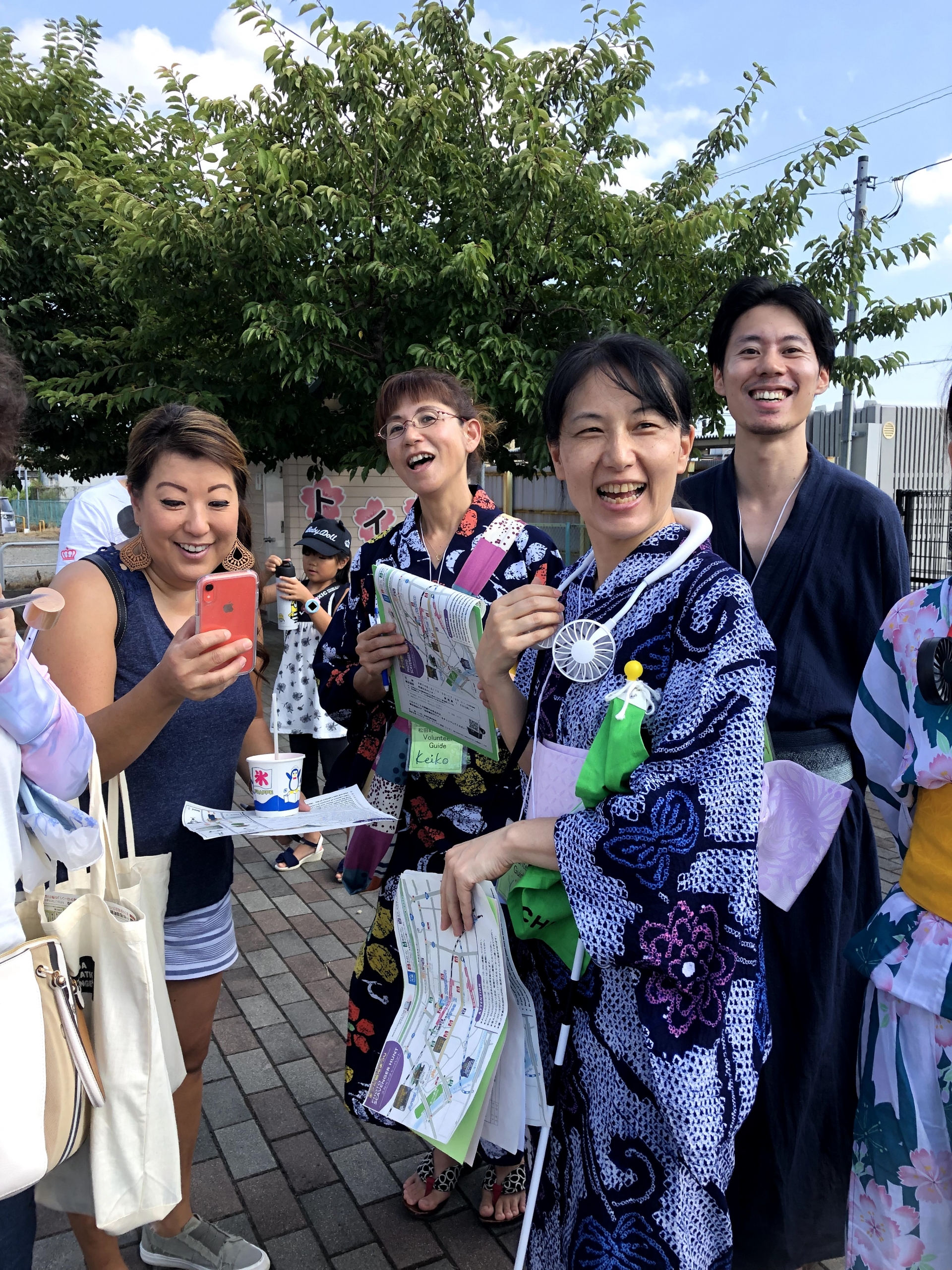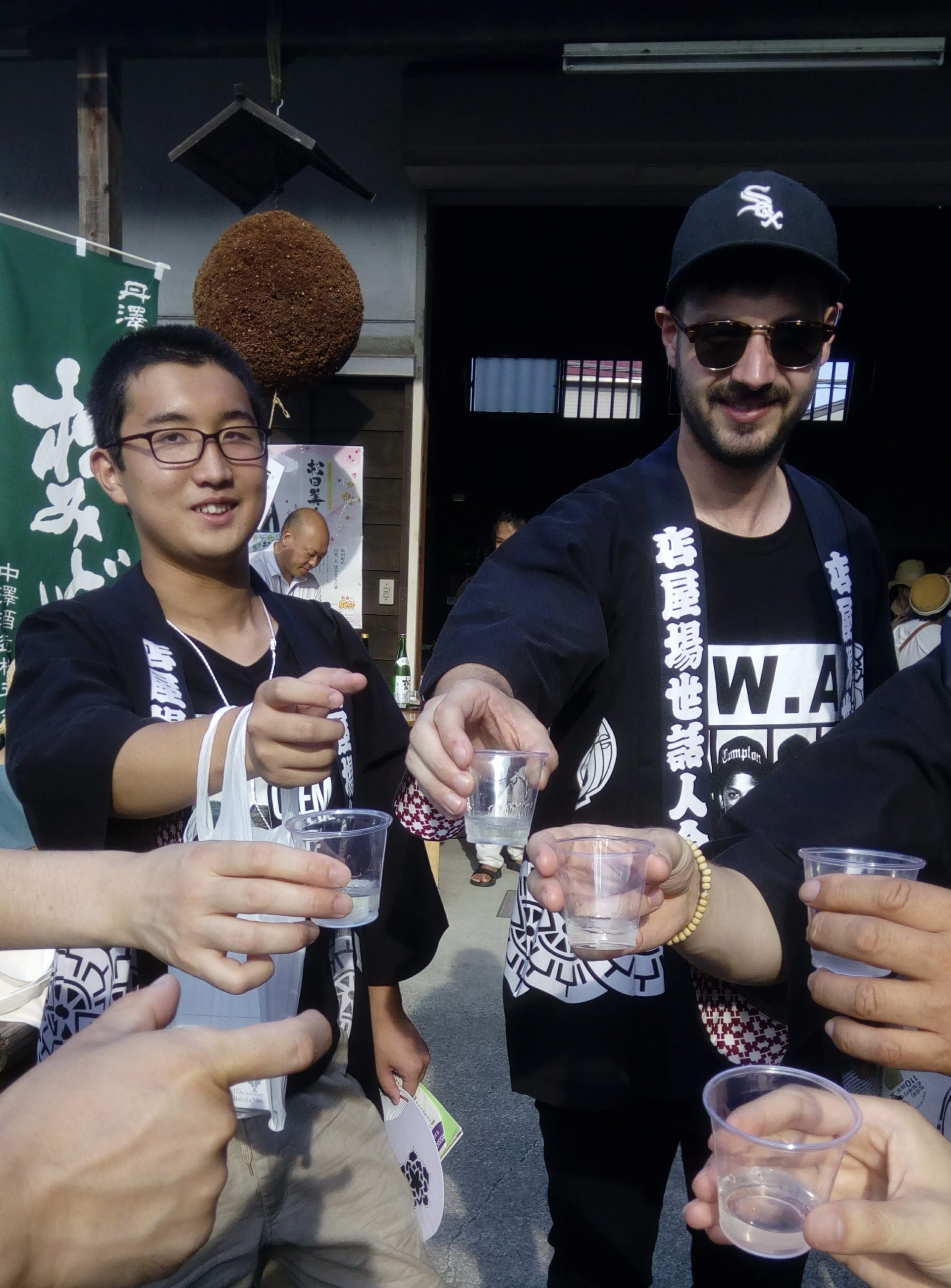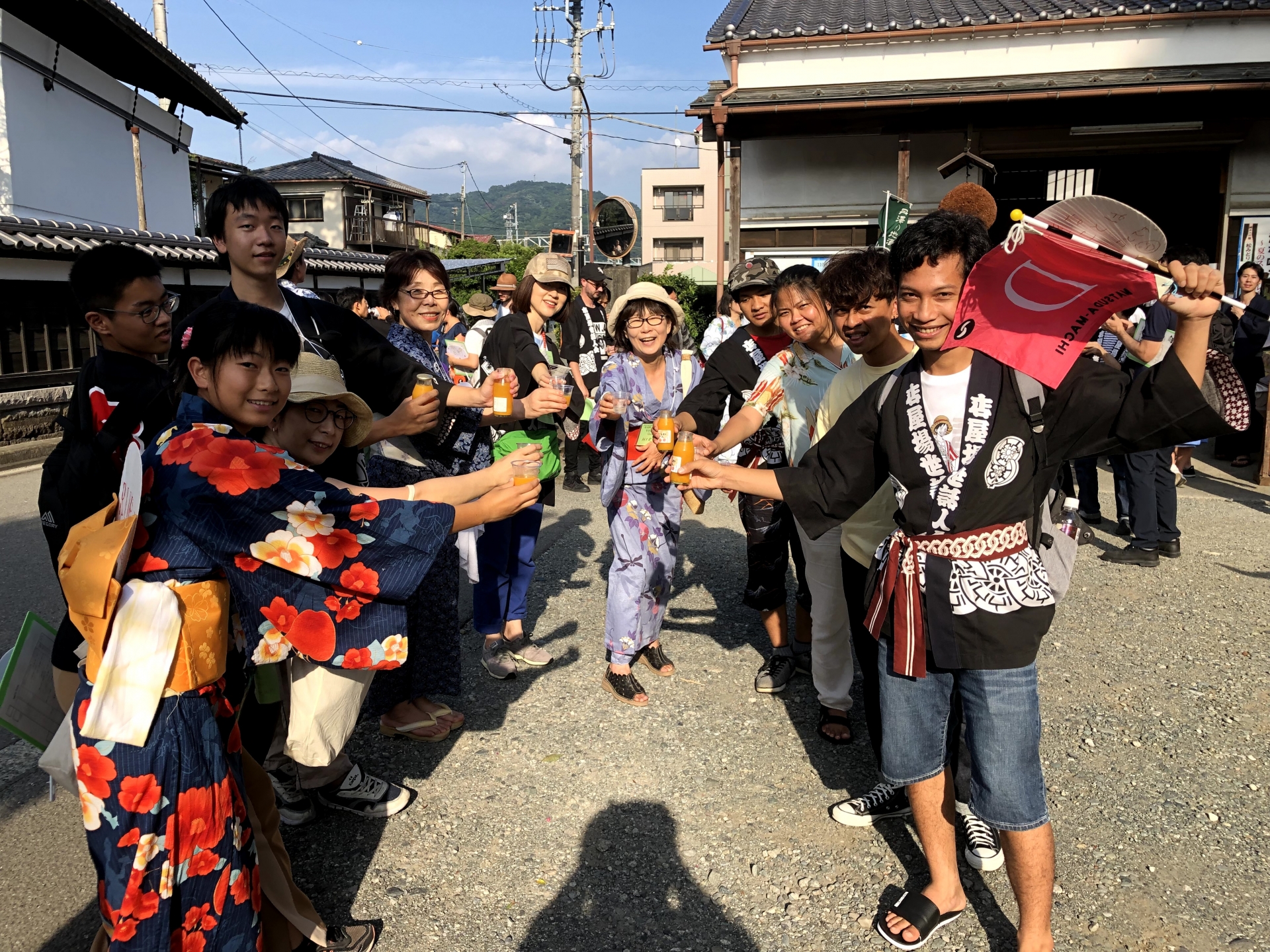 There was also the opportunity to taste local sake and mikan juice.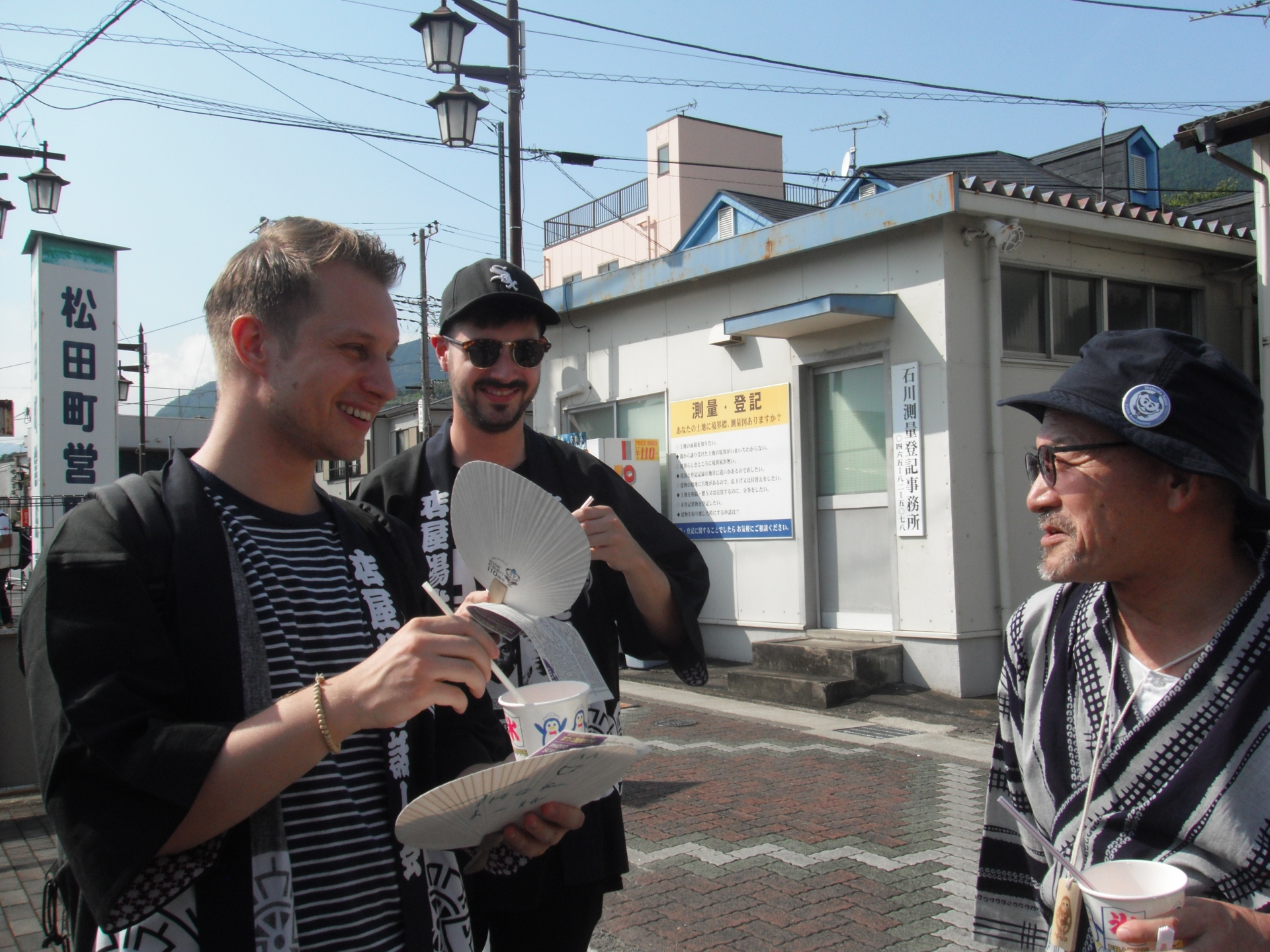 As well as cool down with some kakigoori (shaved ice).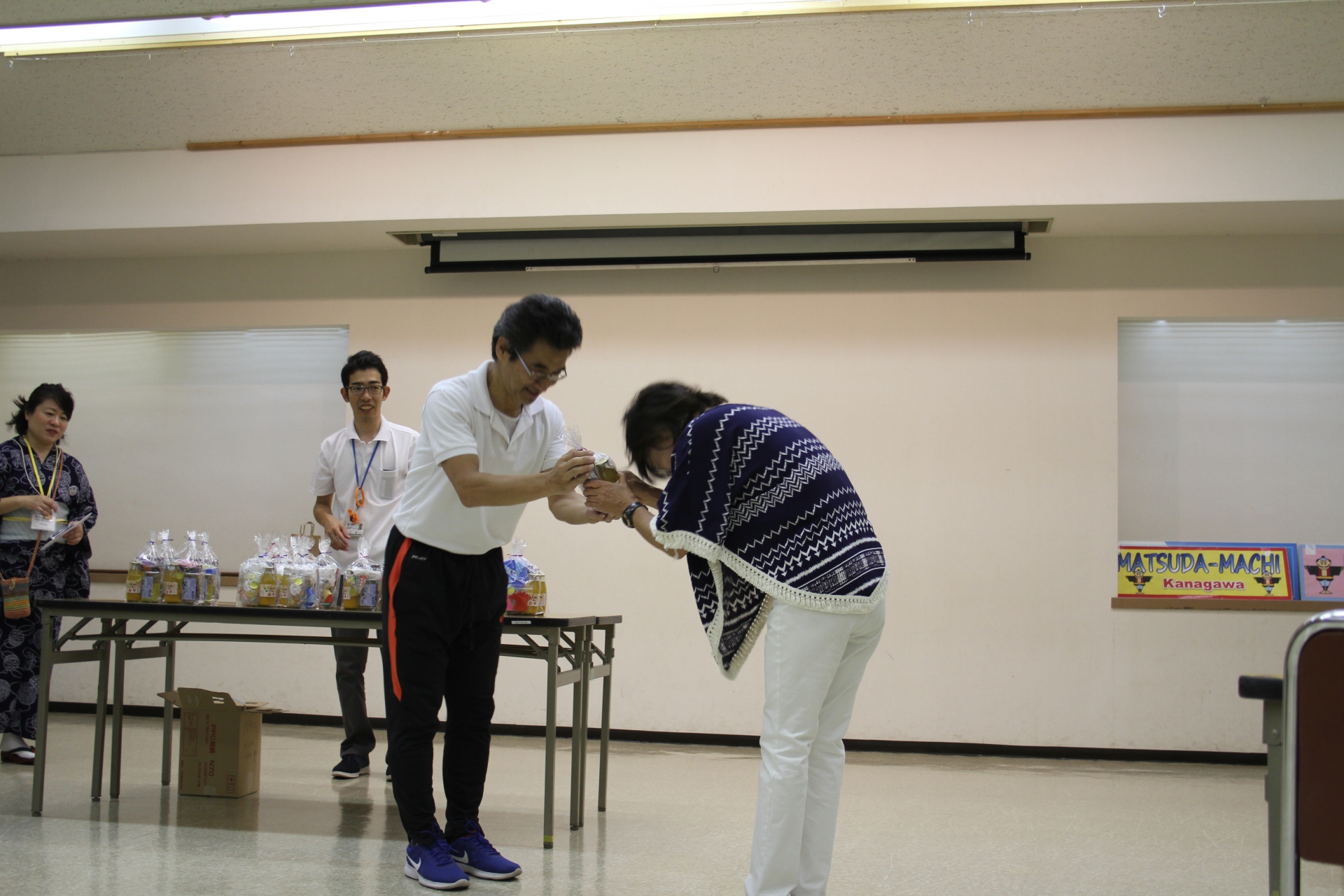 Back at the Culture Center it was time to award to prizes.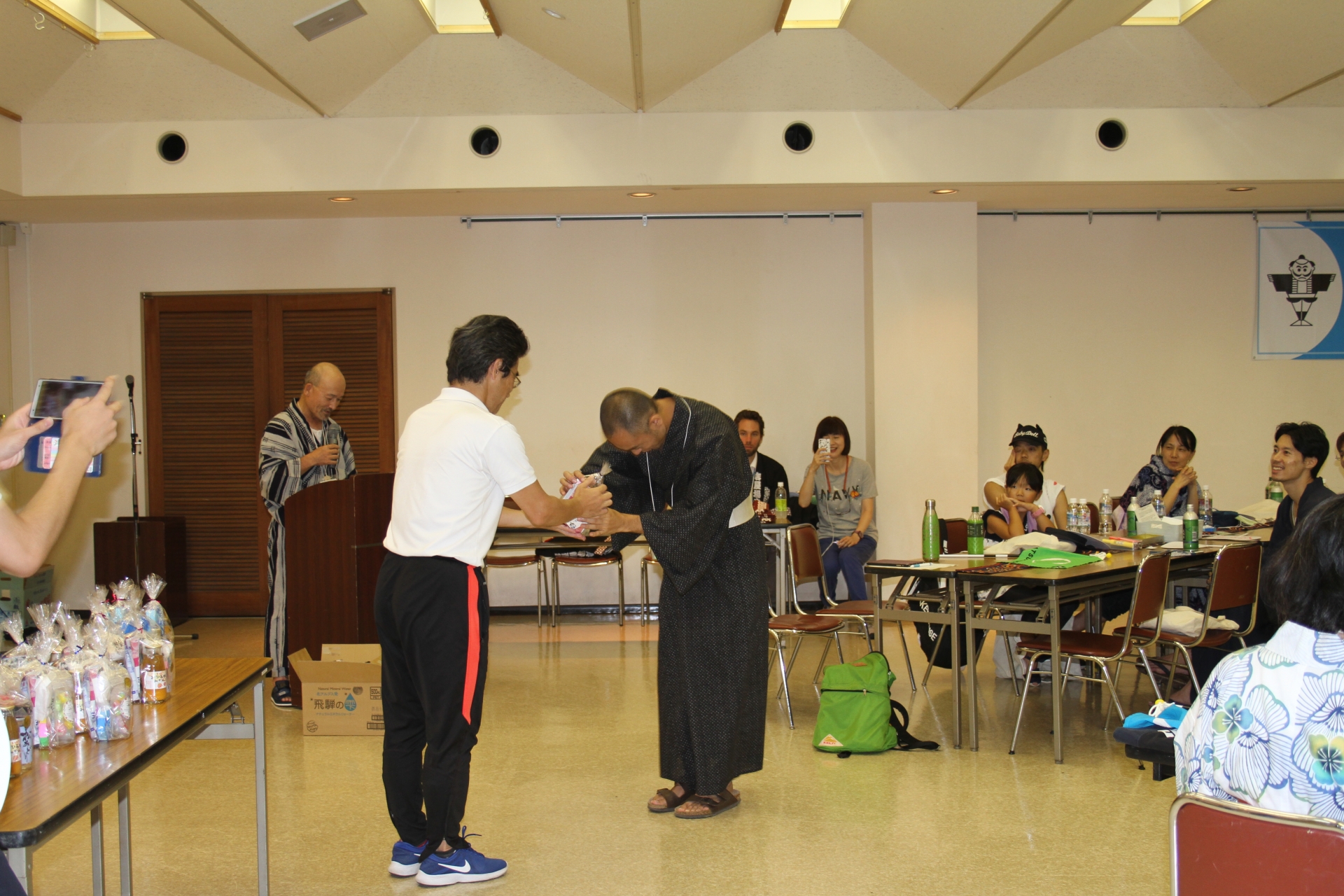 Everyone received various sets of local Matsuda products!
All in all it was a very successful event, where guests with nationalities ranging from USA to The Philippines, Indonesia, and The Netherlands could enjoy exploring a rural town together with locals in a fun way. After the Scavenger Hunt those interested joined the group to try carrying the parade´s omikoshi (portable shrine), and after that enjoy the evening's fireworks!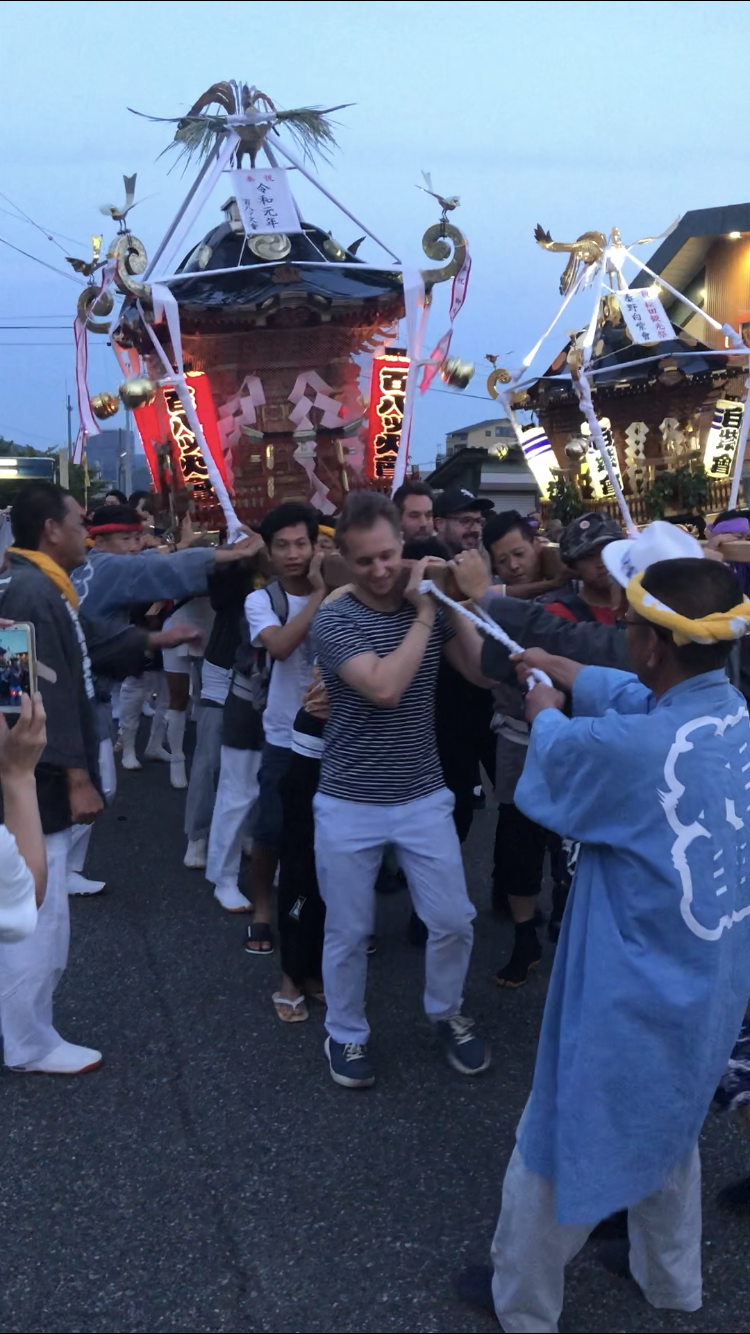 We would like to thank everybody for coming and look forward to organizing more events like this, even bigger and better!